Gorse Hill
Surrey, England
Price On Application – 24 Hour Delegate Rates from £180pp
Sleeps 133 people
Gorse Hill effortlessly blends quintessential English charm with stunning contemporary styling, nestled in 17 acres of verdant grounds in Surrey, just 55 minutes from central London yet surrounded by idyllic countryside. The entire estate is undergoing a renaissance, with a multi-million pound refurbishment programme to create stylish living spaces, 70 gorgeous contemporary bedrooms and luxurious en-suite bathrooms. The elegant Chateau style manor house is perfect for celebrations or meetings, with beautiful reception rooms and grand high ceilings offering a luxurious yet wonderfully relaxed feel. The stunning new state-of-the-art Garden Suite offers several meeting rooms and a beautiful banqueting room with triple aspect windows overlooking the grounds, creating a spectacular setting to wow your guests or inspire your colleagues.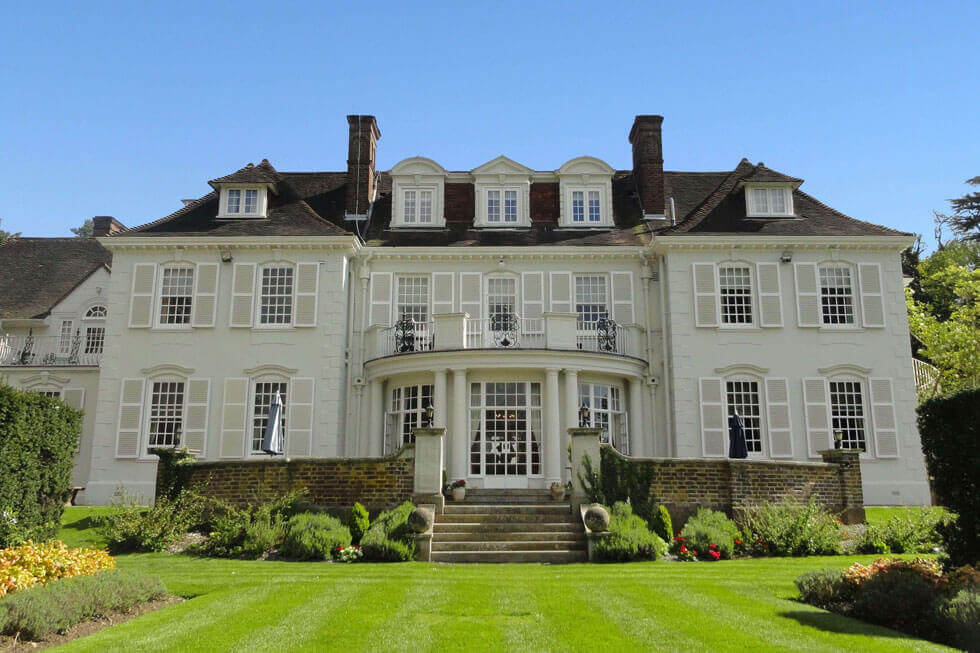 Key Facts
No of en-suite bedrooms: 70
Sleeps: 130
One person per bed: 73
Dining capacity: 150
Meeting capacity: 200 theatre
No of function/meeting rooms: 9
Marquee: Available
Catering: Arranged
Corkage: No
Facilities

Gym
Bar
Tennis
AV equipment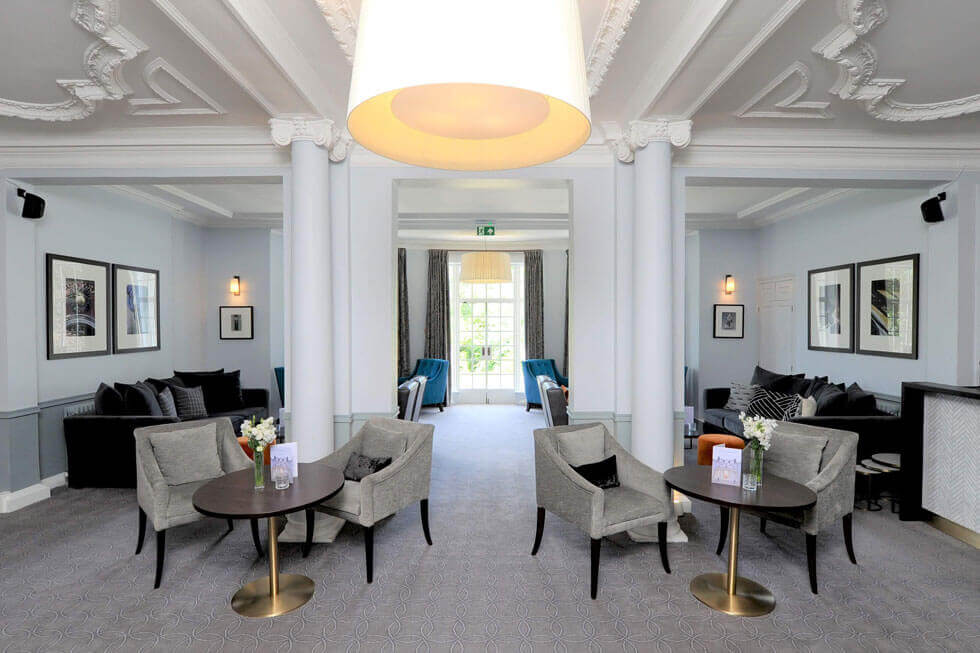 Overview
Gorse Hill is located just 30 miles from central London, yet feels a world away from the hustle and bustle of the city. The pretty Chateau style manor sits in the centre of its 17 acre grounds, creating a secluded, inspirational setting for corporate events, celebrations and weddings. The 15 acres of grounds offer an idyllic setting for summer soirees, elegant drinks receptions and team building events, with beautiful mature trees and pretty fairy lights creating a magical setting in the evening.
DISCOVER MORE...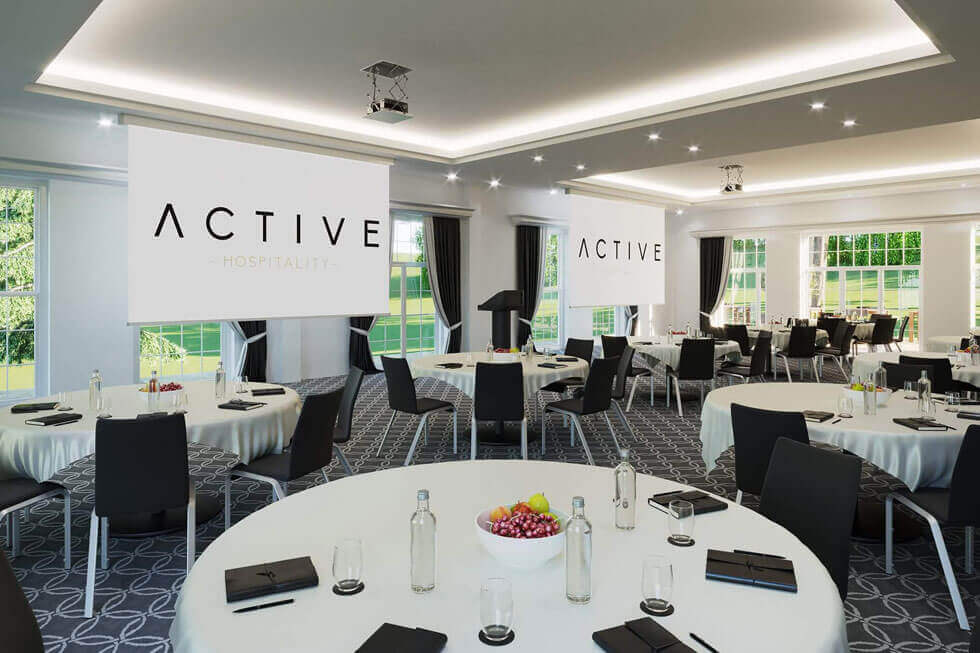 Corporate Events
Gorse Hill is a superb setting for corporate events, offering a wonderfully idyllic, tranquil location that feels far removed from the frantic pace of the City, yet is located less than 1 hour from central London by car and just 30 minutes by train to nearby Woking station. For international events London Heathrow Airport is just 30 minutes away and London Gatwick takes 45 minutes by car.
DISCOVER MORE...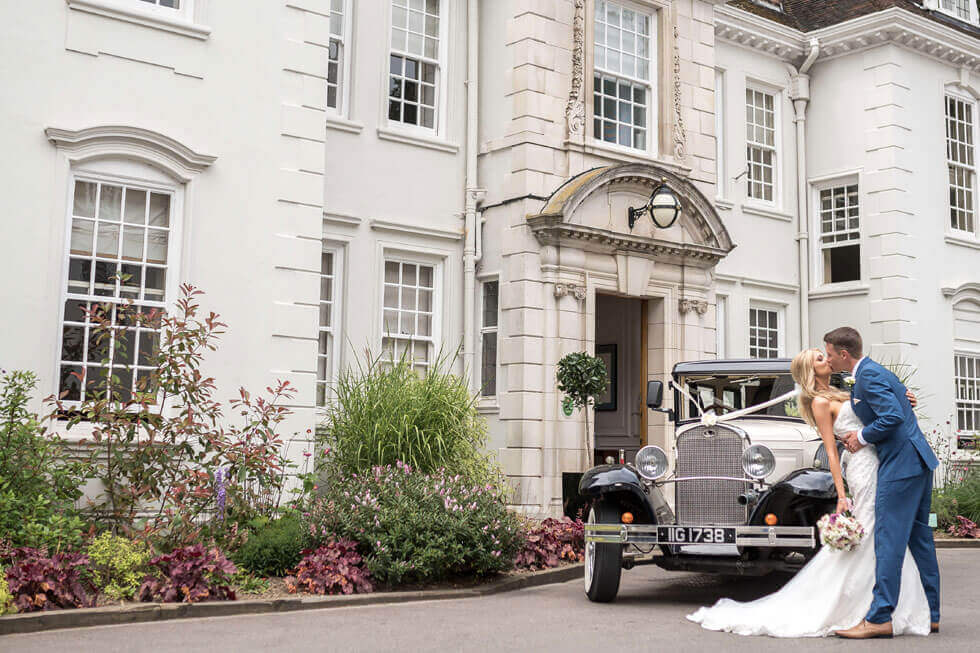 Celebrations & Events
Gorse Hill makes a spectacular setting for special celebrations, from birthdays and anniversaries to lavish balls and charity events to your very special wedding day. The superb team will be on hand to help you plan an exceptional celebration, and whether you choose the elegant Mansion House or the dazzling Garden Suite as the setting for your next event you can be sure of a truly memorable occasion in beautiful surroundings.
DISCOVER MORE...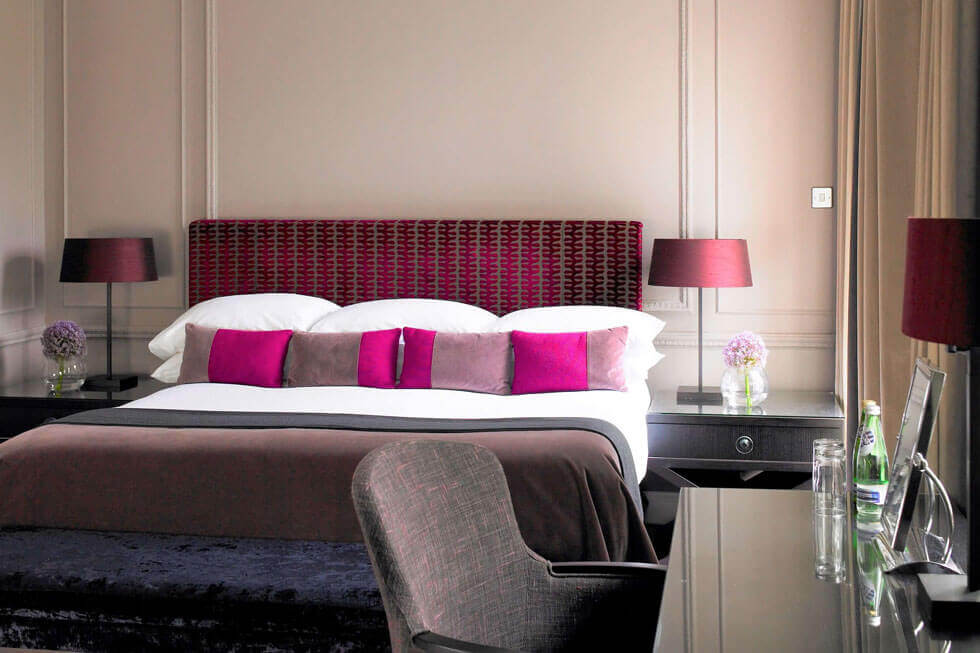 Bedrooms
Gorse Hill offers a total of 70 en-suite bedrooms across the Mansion House, Courtyard Building and Lodge, all recently renovated with luxurious furnishings and contemporary bathrooms to offer every convenience you may need.
DISCOVER MORE...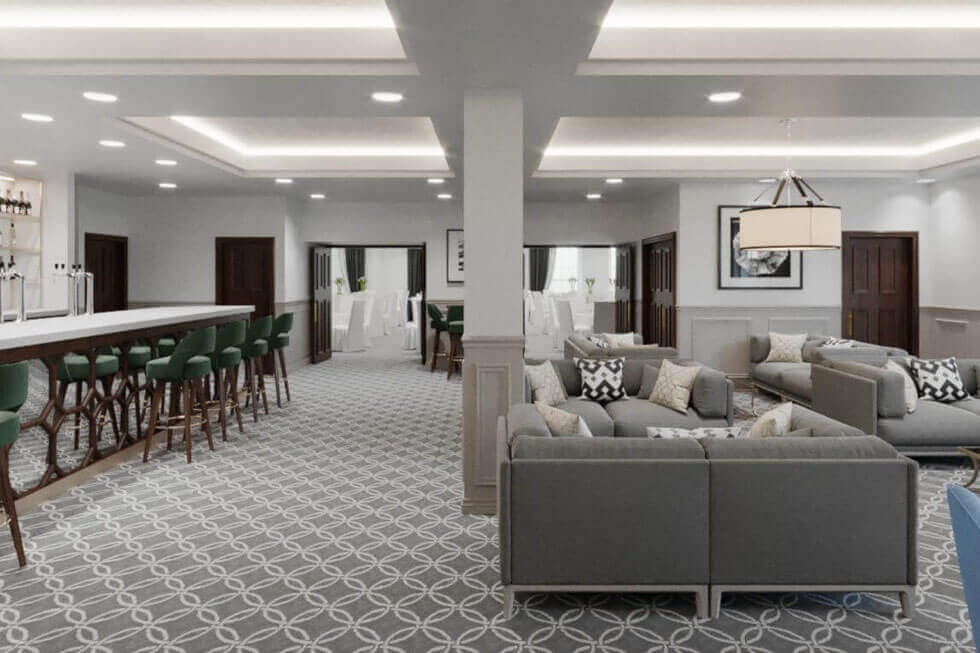 Gallery
Explore photographs of the Gorse Hill here, with a selection of images showing the exterior, interior rooms and bedrooms, along with the grounds and setting of this truly beautiful property.
DISCOVER MORE...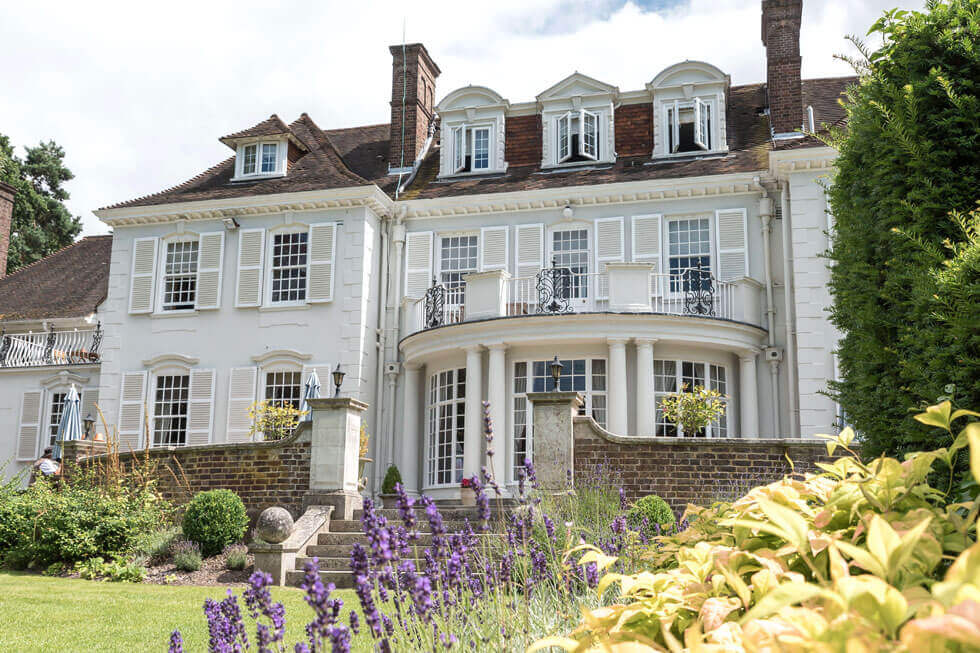 Pricing
Find out more about prices to rent this beautiful venue, available on an exclusive use basis or for private meeting or dining space, with day and 24 hour delegate rates available.
DISCOVER MORE...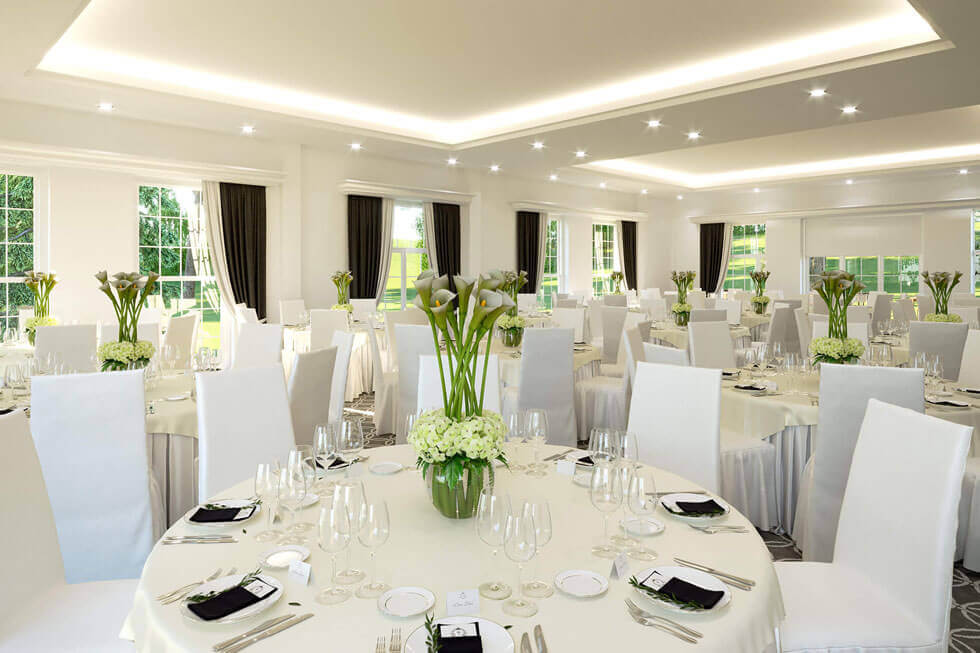 Facilities
70 en-suite bedrooms
Fully staffed and catered
100MB Free high speed Wi-Fi throughout
In room dining options
Dining for up to 150 and receptions for 200
Four meeting rooms in the Garden Suite
Four syndicate rooms in the Garden Suite
Refreshment stations
Bar
Restaurant
DISCOVER MORE...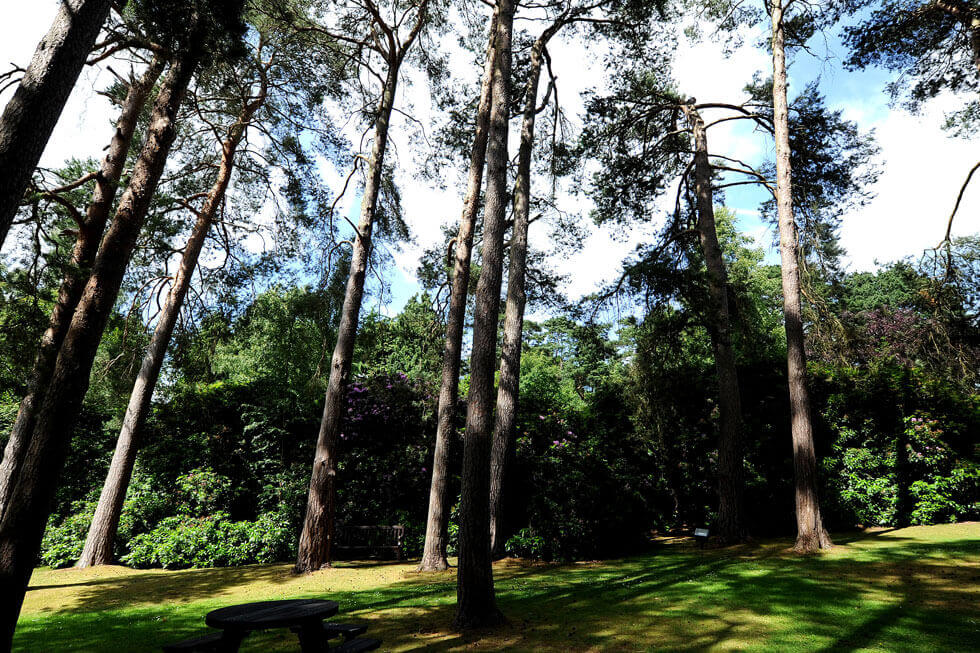 Services & Activities
We can arrange a wide variety of additional services at Gorse Hill:
Event planning service
Chauffer/luxury car hire
Activities and entertainment
Team building events
Activity days
Florist/venue dressing
Photographer
DISCOVER MORE...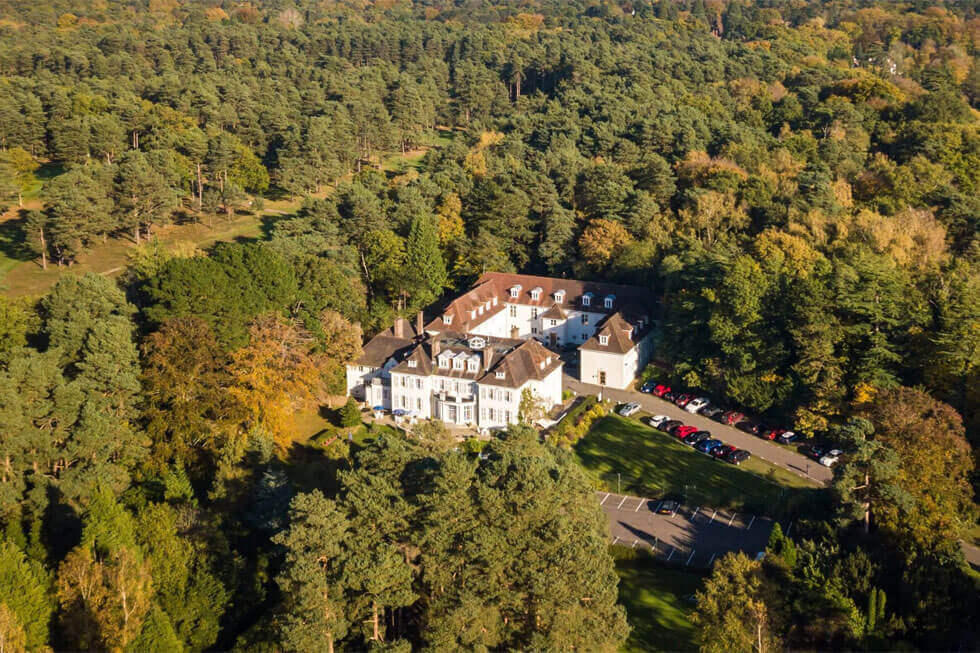 In the area
Gorse Hill is located in extensive private grounds and surrounded by verdant countryside in Surrey, and offers superb accessibility just 6 miles from Junction 3 of the M3, and 8 miles from Junction 11 of the M25. London Heathrow is 30 minutes by car and Gatwick is 45 minutes' drive, with excellent international links.
DISCOVER MORE...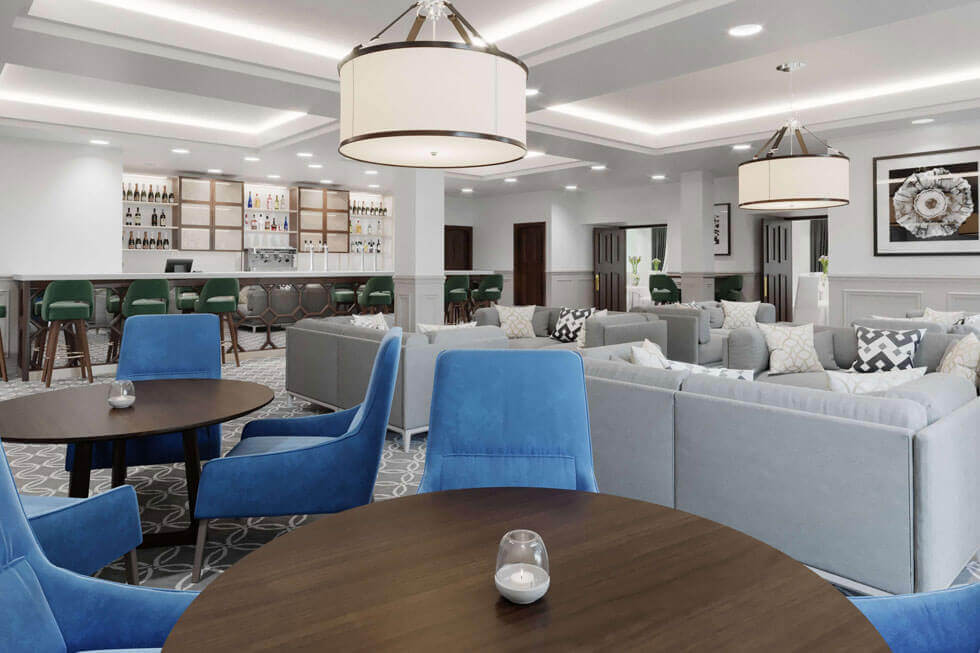 Function Rooms
Choose from one of the elegant, characterful function rooms in the Mansion House, or the state of the art Garden Suite with it's beautifully light and airy function spaces. Find out more details here….
DISCOVER MORE...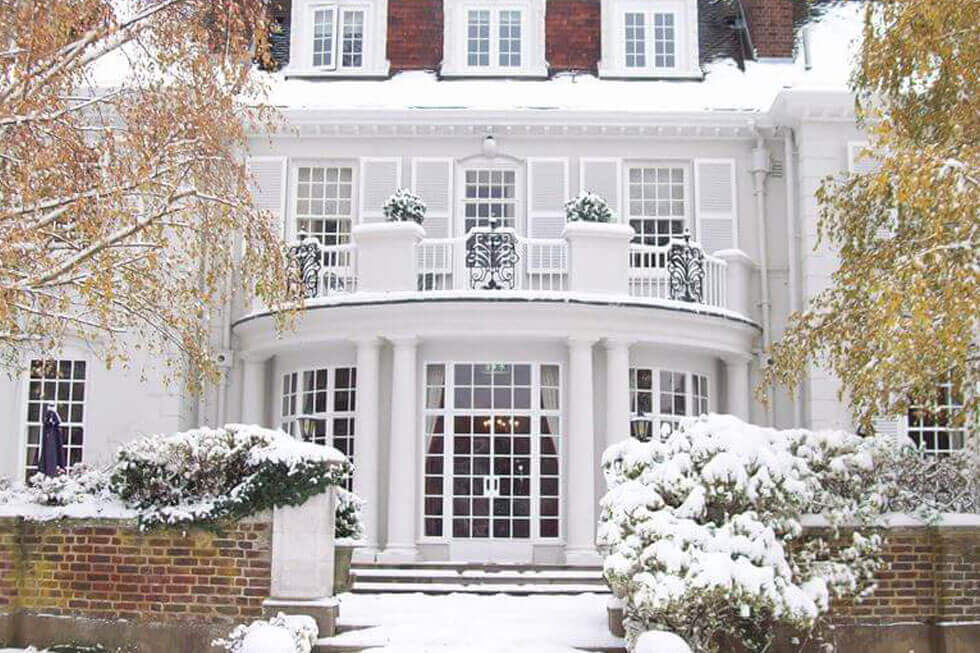 Reviews
Thanks to Gorse Hill for the best day of our lives! What an amazing day, everything was perfect and well organised. It couldn't have been any better.
DISCOVER MORE...
Elysian Estates FAQ
Can We View the Property Before Booking?
What Time Is Check-In and Checkout?
Are there any Minimum Stay Requirements?
How can I be sure I have chosen the right property?
Why Book with Elysian Estates
We have personally visited and inspected every single property in our portfolio and are extremely selective about which properties we recommend to our clients, so you can rest assured that each property meets our strict standards and is an accurate representation of the details and photographs you see on our website. We value honesty and integrity above all else and will ensure you are aware of anything you may need to know before you book, be it a creaky floor board or a limited mobile phone signal. Our property visits give us an in-depth understanding and first-hand.
Other Properties you might also be interested in