About Elysian Estates the Luxury Property Company
Congratulations, you have discovered Elysian Estates! We are proud to offer a new way of providing exclusive use stays at luxury private residences in the UK. We are able to arrange any additional services you may require, organised and delivered by us without any inconvenience or worry to you. Elysian Estates is run by a dedicated team who have a real passion for providing exceptional service and finding you the ideal property for your special event or holiday. Our aim is to always exceed your expectations and make your experience completely hassle-free. Simply provide your brief and we will organise the rest according to your requirements and budget.
All our rental rates come direct from the owners, meaning you are always getting the lowest possible price
Our portfolio represents some of the most beautiful and unique private houses for hire in Britain; our properties are handpicked for their quality, character and location and offer the ultimate venue for any event. We personally inspect all of our properties to ensure your stay will be an exceptional experience with only the highest quality furnishings, and our detailed knowledge of both the property and surrounding area means that you can relax and enjoy your stay knowing that every detail has been taken care of. We value honesty and integrity above all else and are proud to provide good old fashioned service coupled with forward thinking ideas.
We offer excellent value for money and all our rental rates come direct from the owners, meaning you are always getting the lowest possible price for your venue. We also use specially selected suppliers for catering and any other services you may require, all of whom have been tried and tested to ensure quality of service with competitive pricing.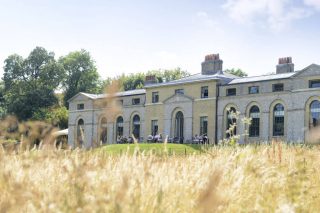 Our individual service is fully tailored to you, and you will have a dedicated specialist for the duration of your enquiry. We love what we do and would love to share our enthusiasm and knowledge – just give one of our team a call and allow us to go the extra mile for you.