Luxury Mansions to Rent from Elysian Estates
Imagine having a stunning mansion to yourself – ideal for special holidays, birthday celebrations, anniversaries or even just as an excuse to get together with friends, renting a beautiful mansion will certainly make your stay extra special. Many of our mansions are steeped in history but offer the ultimate in modern conveniences, with large grounds to explore and if the weather is good perhaps you can use the lawns and terraces for a BBQ or hog roast. We can organise any catering you may require – from a medieval banquet with serving staff and butler service, to a simple home cooked lasagne waiting to be heated in the oven. Many of our mansions have their own wine cellars, go on, treat yourself to a Grand Cru – you deserve it after all! All our mansions make great choices for large groups of people as they offer flexible accommodation, or for families as many have larger family rooms available. Our gorgeous mansions also make great film locations or the perfect backdrop to a photo shoot; please contact us for further information regarding this.
Renting a Mansion
If you've ever dreamed of owning a mansion, renting one for the weekend or for longer can be a great way to sample the high life without the exorbitant price tag! All of our properties have been carefully selected for their stunning interiors, with original artwork, luxurious furnishings and opulent décor. A stay at one of our mansions is a truly special experience you will cherish for years to come.
Our exclusive portfolio of properties are ideal for a wide range of events, whether you are looking for a short break catching up with old friends, or a longer family holiday, one of our mansions are sure to suit you. Often set in beautiful locations with extensive private gardens, they are a wonderful place to spend time with your loved ones or friends.
Whether you are looking for a short break catching up with old friends, longer family holiday, one of our luxury mansions are sure to suit you
Mansions offer fantastic facilities to keep everyone entertained, with tennis courts, swimming pools and home cinemas to indulge in. Renting a mansion offers a unique glimpse at how the "other half" live, and we can help to make your stay even more special by arranging your very own helicopter, Lamborghini or Rolls Royce for the duration of your stay.
Luxury Property Newsletter
The Elysian Estates newsletter keeps you informed about our brand new properties that have joined our portfolio as well as exclusive events only available to readers of our newsletter!
Add Me!
Mansions near London
If you are looking to visit the capital city, whether for business or pleasure, staying in one of our mansions near London will help to make your stay a truly special experience. Our large properties offer all of the luxury you would expect in a five star hotel, but with the privacy and comforts of a private home.
Of course if you cannot live without hotel-style service, we can ensure your every whim is catered for by providing a full complement of staff, including your own private chef who will work with you to create a bespoke menu for your stay. Imagine having exactly what you wanted to eat without having to search for hours going from restaurant to restaurant to find it. We can also arrange housekeeping on request so that when you return from your meetings or sightseeing, your mansion is spotlessly clean with beds turned down ready for a good nights sleep.
We can also offer luxury mansions in London itself.
London has a plethora of things to see and do, with art galleries, exhibitions, landmarks, architecture, shops and palaces to keep you entertained. No visit to London is complete without a trip to the vibrant West End to catch one of the musicals or shows, followed by dining in one of the world class restaurants to be found in London.
Some of our properties near London can offer the best of both worlds – beautiful countryside on your doorstep yet very easy access to all London has to offer.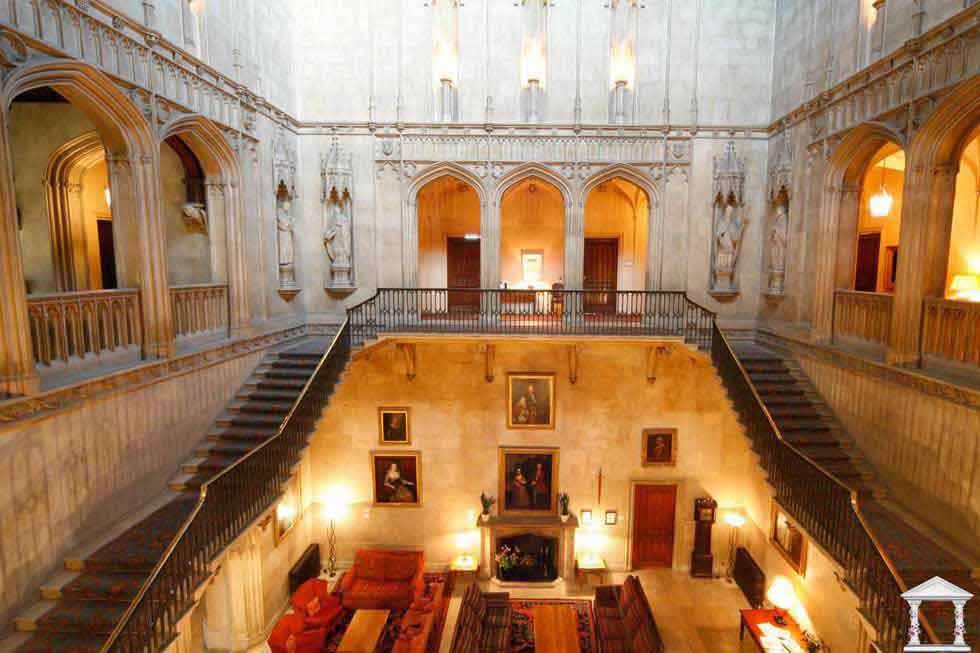 Mansions in the Country
If you are looking to get away from it all and relax in beautiful surroundings, renting a mansion in the country can be a fabulous solution. Mansions in the country are often set in large grounds with breathtaking rural views, creating a peaceful and tranquil environment in which to unwind. They offer fantastic country walks right from your doorstep, through woodland and fields in fresh country air, and a wide range of outdoor activities either within the grounds or in the local area.
The British countryside has some of the most beautiful scenery in the world, with stunning walks and bike rides waiting to be explored. If all that outdoor activity makes you weary, visit one of the traditional country inns and sample some local ales and good food.
Our country mansions are available for hire for short breaks, holidays, corporate events and celebrations, so why not contact us today to find your perfect country retreat.
Find the right Luxury Property for you
If you can't find a luxury property click HERE as we have a wealth of knowledge on other properties which are not listed.
Your Properties
Key

Number of Bedrooms

Number of Guests

Number of Bathrooms