Prices from £18,000 for 3 nights
Sleeps 30 people
Tempest Park is one of the few remaining private stately homes available in the UK for exclusive use hire, and provides a unique opportunity for an authentic experience of English high society living. The magnificent interiors of this manor house have been carefully modernised to offer the best in 21st century luxury, with opulent décor and beautiful original features. Tempest Park has been a private family home for over 900 years, and offers a delightfully warm and inviting atmosphere coupled with an elegant and grand setting perfect for special celebrations, events or luxurious holidays.
Information
Tempest Park is a stunning Grade I listed stately home located on the southern edge of the Yorkshire Dales National Park near the town of Skipton. The vast Tempest Park Estate has been owned by the Tempest family since 1097, with the Grade I listed Hall dating back to 1597. The Hall has remained in the same family for generations, through to the 31st generation of the Tempest family who have lovingly restored Tempest Park to the luxurious family home it is today.

DISCOVER MORE...
Accommodation
Tempest Park is one of England's finest stately homes, set in a 3,000 acre private estate in Yorkshire, with truly luxurious accommodation. Enjoy 16 elegant and luxurious bedrooms, and stunning reception rooms, all furnished to the highest of standards. You will also enjoy a private heated outdoor swimming pool, a Billiards room, croquet lawn and extensive gardens. Discover the rooms, bedrooms, leisure amenities and grounds at Tempest Park….
DISCOVER MORE...
Gallery
View the beautiful photographs of this elegant country home here, including luxurious bedrooms, magnificent drawing rooms, spacious dining rooms and stunning grounds.
DISCOVER MORE...
Pricing
Prices here include the exclusive use of Tempest Park for up to 28 guests and include butler service and housekeeping. This property is only available on a fully catered basis, with bespoke menus created according to your exact requirements and priced according to your needs.
DISCOVER MORE...
Facilities
• Free wireless internet access
• Large flat screen TV with DVD player
• Board games
• Library
• Working fireplaces …
DISCOVER MORE...
Services & Activities
We can arrange a wide variety of additional services at Tempest Park:

• Private chef/catering
• Extensive wine cellar
• Housekeeping
• Shopping deliveries
• Spa treatments …
DISCOVER MORE...
In the area
Tempest Park is set in the centre of the 3,000 acre Tempest Park Estate, 2.5 miles west of the town of Skipton in Yorkshire on the main A59 road, providing easy access to the M65, M62 and M1 motorways. Bradford is 20 miles away, Preston 33 miles and Manchester is 43 miles away.
DISCOVER MORE...
Reviews
Kevin at Bentley Mulsanne
"I love this unbelievable place. I have enjoyed every minute here."
DISCOVER MORE...
Elysian Estates FAQ
Can We View the Property Before Booking?
What Time Is Check-In and Checkout?
Are there any Minimum Stay Requirements?
How can I be sure I have chosen the right property?
Why Book with Elysian Estates
We have personally visited and inspected every single property in our portfolio and are extremely selective about which properties we recommend to our clients, so you can rest assured that each property meets our strict standards and is an accurate representation of the details and photographs you see on our website. We value honesty and integrity above all else and will ensure you are aware of anything you may need to know before you book, be it a creaky floor board or a limited mobile phone signal. Our property visits give us an in-depth understanding and first-hand.
Elysian's Review
Tempest Park is one of the UK's premier stately homes, and offers unparalleled service, exquisite cuisine, magnificent accommodation and a stunning setting. Tempest Park makes a wonderful venue for large events, intimate candlelit dinners and family holidays alike, for those looking for a truly luxurious experience coupled with all the warmth of a family home.
Other Properties you might also be interested in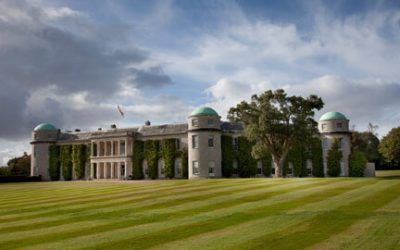 Lucknam Park Wiltshire, England Prices from £21,500 per night excl use24 Hour Delegate Rates from £385ppSleeps 84 + 6 people Lucknam Park is a place to unwind and indulge, a beautiful 5 star country estate complete with an award-winning spa, the...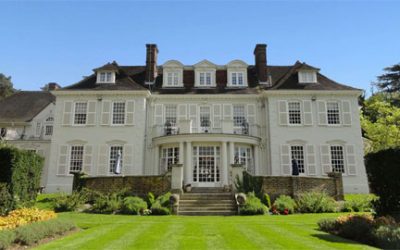 Gorse Hill Surrey, England Price On Application - 24 Hour Delegate Rates from £180ppSleeps 133 people Gorse Hill effortlessly blends quintessential English charm with stunning contemporary styling, nestled in 17 acres of verdant grounds in Surrey,...