Althorp
Northamptonshire, England
Sleeps 54
Price on Application
Althorp truly is one of the most spectacular, luxurious and exclusive venues in the UK. The ancestral home of the Spencer family, Althorp stands sentinel in its vast private estate, with a magnificent exterior matched by the beauty of the surrounding parkland. Althorp offers unparalleled levels of service, privacy and luxury to rival the finest properties anywhere in the world; yet retains the truly welcoming and homely feel that makes Althorp so special. Walk in the footsteps of kings and queens, feast or celebrate in spectacular surroundings, marvel at the sense of history and artwork, and slumber in pure luxury. To stay at Althorp is to become part of the amazing history of this magnificent property, renowned for its discreet yet spectacular hospitality to guests including royalty and aristocracy since 1508.
Information
Althorp has been an important part of England's history, with many influential political meetings, courtly balls, and even a secret marriage taking place within the walls. Sir John stipulated in his will that the house must be used as a place of entertainment, and now more than ever Althorp offers an unforgettable setting for hosting exceptional occasions, with discreet service, exquisite cuisine, spectacular surroundings and a wonderful sense of history all combined with 21st century luxury.
DISCOVER MORE...
Gallery
Explore photographs of the Althorp here, with a selection of images showing the exterior, interior rooms and bedrooms, along with the grounds and setting of this truly beautiful property.
DISCOVER MORE...
Pricing
Find out more about prices to rent this magnificent family home, yours exclusively whether you wish to stay for one night or one hundred. Prices here include butler service, a team of private chefs and housekeeping, with a dedicated concierge service to arrange anything you may wish to enjoy during your stay.
DISCOVER MORE...
Facilities
Fully staffed and catered
No corkage charge
Concierge service
Fibre optic wireless internet
Library
Working fireplaces
Space for a marquee for up to 1000 guests
Endless outdoor activities available
DISCOVER MORE...
Services & Activities
We can arrange a wide variety of additional services (additional charge) at Althorp:
Fully staffed and catered with private chef included
Housekeeping/butler service included
Turndown service included
Wine/drinks service (no corkage)
Activities
Spa treatments
Classic/luxury car hire
Chauffer
Helicopter transfers
DISCOVER MORE...
In the area
Althorp is set in the heart of its own 550 acre estate, around 6 miles north west of Northampton. The house is just 10 minutes from the M1, within 30 minutes drive of Birmingham, Coventry, Nottingham and Leicester, and less than 1.5 hours from London.
DISCOVER MORE...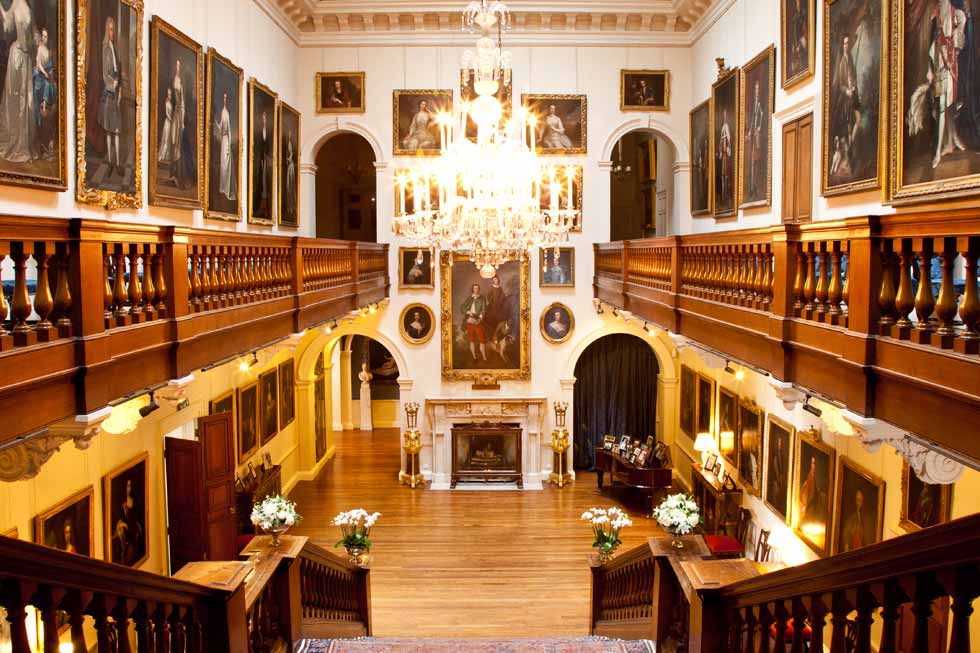 Elysian Estates FAQ
Can We View the Property Before Booking?
What Time Is Check-In and Checkout?
Are there any Minimum Stay Requirements?
How can I be sure I have chosen the right property?
Why Book with Elysian Estates
We have personally visited and inspected every single property in our portfolio and are extremely selective about which properties we recommend to our clients, so you can rest assured that each property meets our strict standards and is an accurate representation of the details and photographs you see on our website. We value honesty and integrity above all else and will ensure you are aware of anything you may need to know before you book, be it a creaky floor board or a limited mobile phone signal. Our property visits give us an in-depth understanding and first-hand.
Other Properties you might also be interested in