Althorp is one of England's greatest stately homes, dating back to 1508 it has been the family seat of the Spencer family since Sir John Spencer took ownership of the estate and built the main part of the house. The estate has passed through 19 generations of the Spencer family, from Baron Robert Spencer (reputed at the time to be the richest man in England) through to the Ninth Earl, Charles Spencer.

Althorp has been an important part of England's history, with many influential political meetings, courtly balls, and even a secret marriage taking place within the walls. Sir John stipulated in his will that the house must be used as a place of entertainment, and now more than ever Althorp offers an unforgettable setting for hosting exceptional occasions, with discreet service, exquisite cuisine, spectacular surroundings and a wonderful sense of history all combined with 21st century luxury.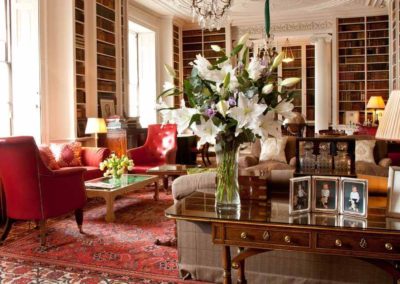 Guests staying at Althorp have Lord Spencer's full complement of staff at their disposal, with a highly professional team including your own personal butler, Lord Spencer's private chef and a housekeeping team who will ensure your stay runs like clockwork.
Service here is discreet yet attentive, and the team are well versed in entertaining large numbers of distinguished guests with a quiet efficiency and personal touch; you and your guests will benefit from a traditional of five centuries of the very highest standards of hospitality.

The magnificent house sits majestically in the centre of its private 500 acre estate, approached via grand gates leading to a long driveway winding through idyllic parkland. The elegant façade is slowly revealed beyond the trees, with manicured lawns surrounding the house perfect for summer garden parties with the beautiful house as the backdrop. The adjacent deer park offers plenty of space for bigger outdoor events, surrounded by tranquil parkland including a private lake, woodland and pasture. Mighty oak doors open into the spectacular Wootton Hall, with beautiful paintings by John Wootton adorning the walls. This property combines magnificent grandeur with all the warmth of a family home, and remains truly welcoming.

This leads into the heart of the house, the remarkable Saloon and Spencer Gallery, dominated by a vast polished oak staircase, elegant chandeliers and beautiful ceiling, surrounded by amazing works of art. The Saloon was once an open courtyard where visitors to the house would arrive and dismount their horses, and today creates a spectacular entrance and amazing setting for entertainment.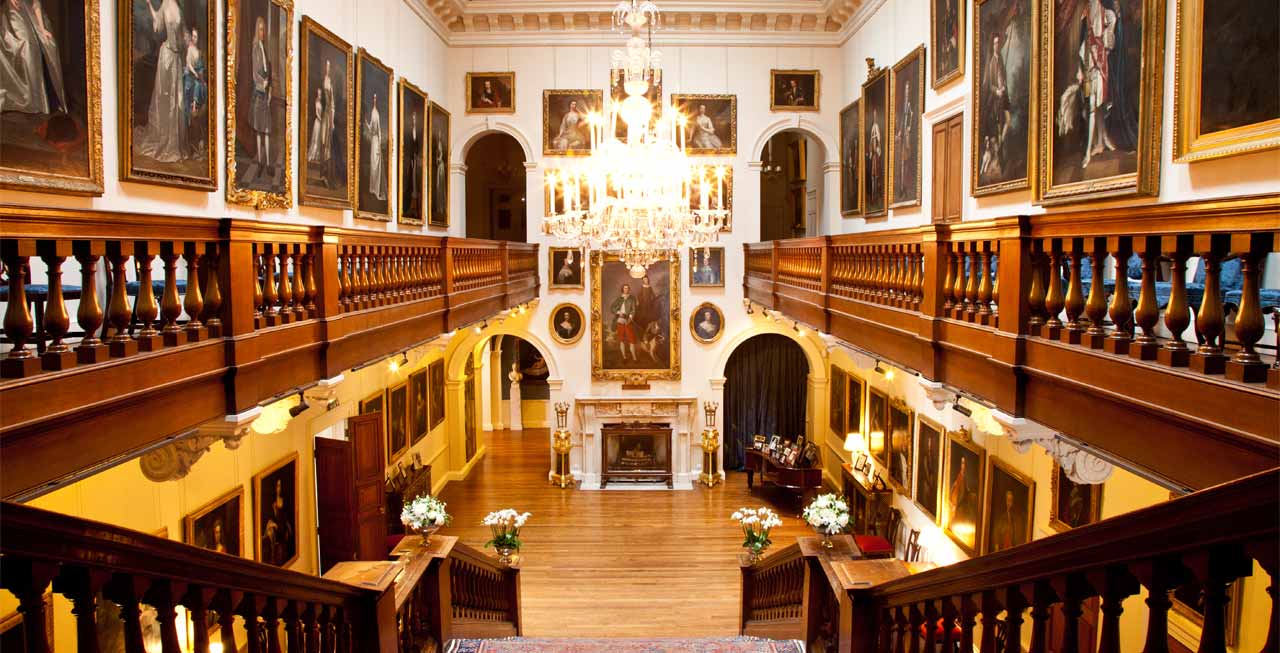 The elegant South Drawing Room, Billiards Room and Library flow along the west side of the house, creating the three-roomed "Holland Suite", all interconnecting making them the perfect space for entertaining and are all flooded with natural light and boast beautiful views over the grounds and deer park.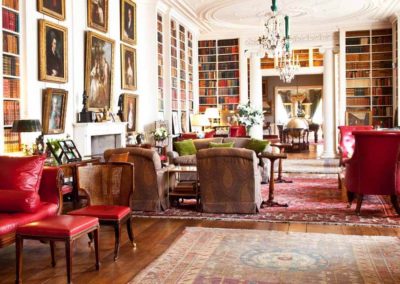 The Library is a magnificent room, housing an amazing collection of over 10,000 books (the remnants of what was once the finest private library in the world) and offering plenty of places to curl up next to the fire or chat long into the night, of course helped by a glass of vintage port from the drinks tray.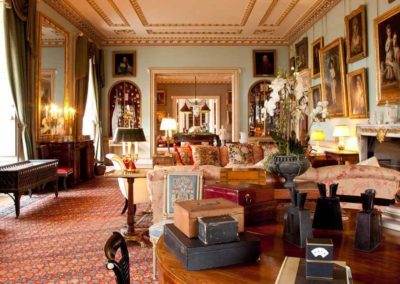 The Drawing Room offers plentiful comfortable seating, with a wonderful art and ornate French furniture collection and cosy working fireplace. The Billiards Room is the quintessential Victorian sporting room, perfect for relaxing with a post dinner drink, perhaps letting your competitive spirit take hold.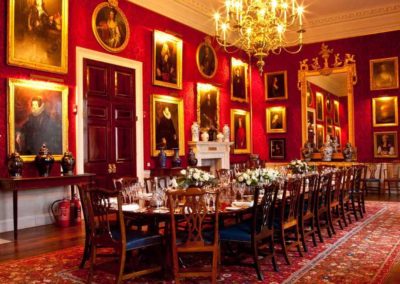 The Marlborough Room makes a wonderful setting for dining with a beautiful Rosewood dining table seating up to 42 guests, or an inspirational space for meetings or product launches, with two vast fireplaces making this room wonderfully cosy in winter time and with floor to ceiling windows affording beautiful views.
The adjoining Sunderland Room is decorated in rich red tones and pays homage to the prize cattle of the Third Earl Spencer, who in addition to being Chancellor of the Exchequer was a celebrated stock-breeder. The room boasts beautiful original features and lovely views, and is ideal for pre-dinner drinks, meetings or simply relaxing with family and friends.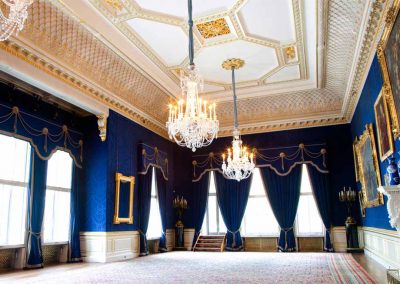 The lavish State Dining Room is one of the most amazing rooms in the house, based on the Ballroom at Buckingham Palace it is full of grandeur and decorated in opulent blues and golds, yet wonderfully light and airy thanks to the dual aspect floor to ceiling windows and magnificent chandeliers.
It can seat up to 120 guests for dining, or offers an incredibly versatile space with access to the gardens – hosting anything from lavish balls to yoga sessions to even being converted into a nightclub. For bigger events, the splendid Picture Gallery on the first floor can seat up to 200 guests for dining.

Also on the first floor, the beautiful Great Room with its rich tones and giltwood mirrors offers a further dining space or for meetings, have originally been used by the Second Lord Spencer for political meetings when he was First Lord or the Admiralty and Home Secretary. The adjoining Ante Room offers a more intimate space for meetings or relaxed dining. There is also a beautiful Chapel on the first floor, still used by the Spencer family today for special occasions.

Althorp boasts an enviable collection of fine art, ceramics and antique furniture; the amazing Picture Gallery is some 115 feet long and remains unchanged from when it was created by Robert Spencer, Second Earl of Sunderland (1641-1702). This spectacular rooms houses some of the most renowned artwork in the world, including Van Dyck's famous 'War and Peace', and makes an unforgettable setting for drinks receptions or dining for up to 200 guests.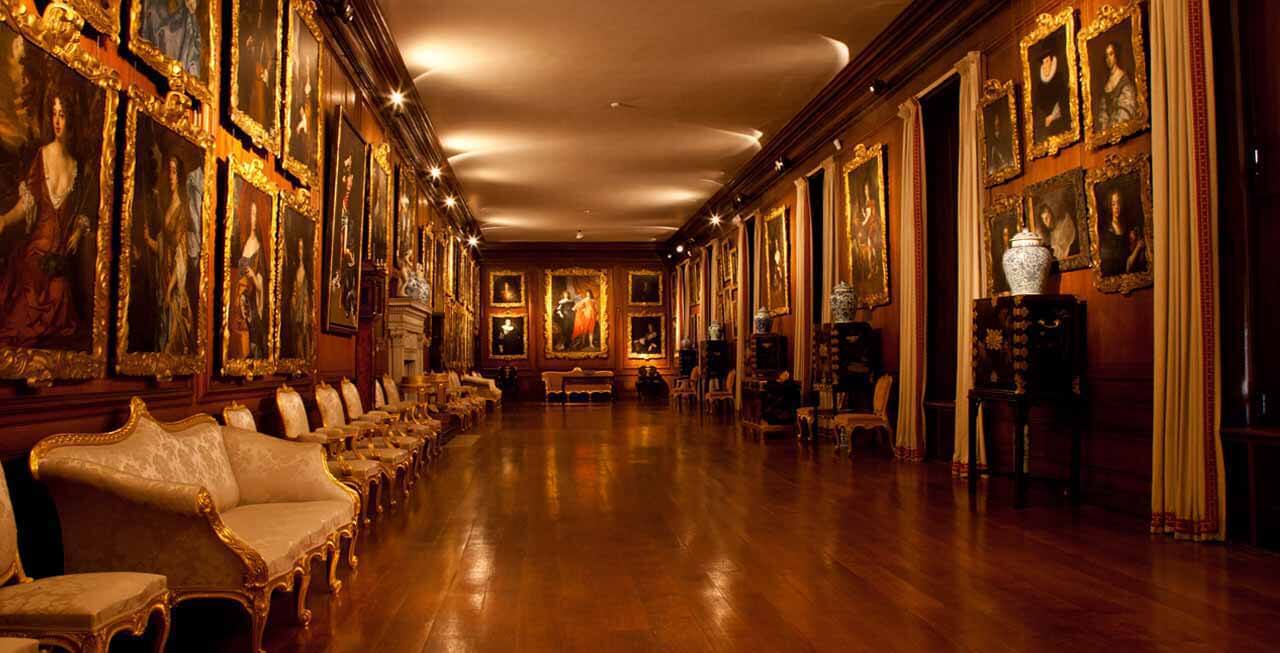 The Painter's Passage, so called due to the number of self-portraits by artists of English, Italian and Dutch studios, also contains a series of busts of Roman Emperors and of Spencer family, whilst the Garden Lobby contains the Spencer family's collection of porcelain, a vast collection covering Oriental, Chinese, Continental, and British manufacturers, with some truly unique and beautiful pieces.

At the end of the day, guests ascend the grand staircase to one of the beautiful bedrooms, graced by kings, queens and statesmen for over five centuries, with recent guests including Nelson Mandela and President Gorbachev. The house offers a total of 17 double/twin and 10 single bedrooms in the main house sleeping up to 44 guests. There are six magnificent State Bedrooms, each offering a unique style and history, with the remaining character-filled attic bedrooms located on the first and second floors offering slightly smaller proportions yet still beautifully furnished.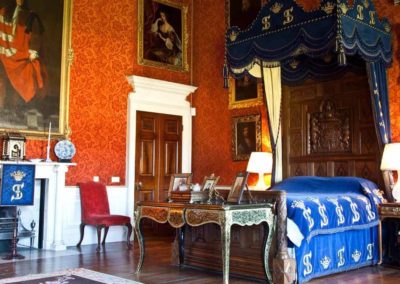 The King William Bedroom hosted William of Orange's stay in 1695, The Queen Mary Bedrooms hosted Queen Mary and George V in 1913, and the Oak Bedroom witnessed the secret wedding ceremony of the First Earl Spencer to his childhood sweetheart, Georgiana Poyntz.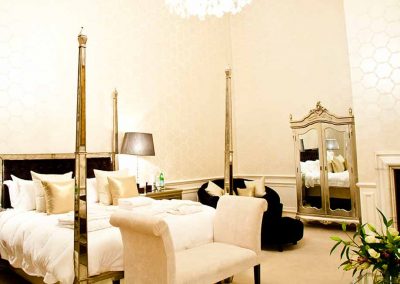 The Princess of Wales bedroom was named in honour of a visit to Althorp from the future Kind Edward VII and his wife Princess Alexandra in 1863, the India Silk Bedroom is so named from the beautiful silk bedspread used here, whilst the Georgiana Suite provides a strikingly modern contrast.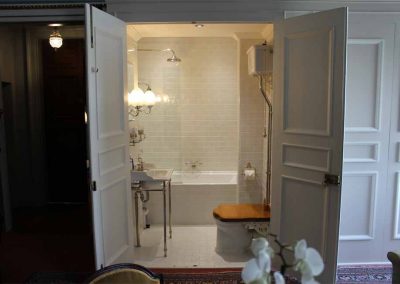 Each bedroom is beautifully furnished and many offer modern en-suite bathrooms, cleverly integrated into the structure of the house, and there are some family rooms and suites in the attic bedrooms providing flexible accommodation, along with a variety of styles from traditional to contemporary, all offering the utmost comfort and a superb nights' rest.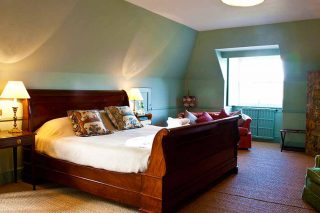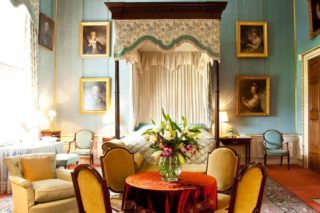 Within the estate is the Falconry, a beautiful cottage which offers a further 5 bedrooms, which can be used in conjunction with the main house to increase capacity to 54 guests, and several hotels in the vicinity if further accommodation is required.

Outside, the private grounds extend to 550 acres, with the wider estate encompassing some 13,000 acres. The manicured lawns adjacent to the house are ideal for summer soirees or marquee events, and can connect to the Marlborough Room to create a dazzling entertaining space combining the house and grounds.

There is a croquet lawn and cricket pitch for guests' enjoyment, and a plethora of activities can be arranged in the house and grounds, from traditional outdoor pursuits such as shooting, archery, horse riding or team building activities to dance lessons, helicopter rides or health retreats. Shooting is part of the heritage of Althorp, with one of England's most experiences gamekeepers managing an equally acclaimed shoot, why not try your hand at this most classic of England's sports? A world of possibilities awaits at Althorp, with a truly bespoke approach to creating your perfect stay, whether for a family break, a private celebration or a corporate team-building day.

The grounds include the Deer Park, offering plenty of space for outdoor events, concerts and large marquee events, comfortably accommodating a marquee for 1,000 guests. The Stable Block is near the main house, a highly versatile space having hosted art exhibitions and product launches.

The gardens are mainly laid to lawn and lead to meadows, parkland and the Oval Lake, an idyllic lake complete with its own island.

Althorp is a truly unforgettable setting for private celebrations, intimate dinner parties, lavish balls or exceptional corporate events, and offers a unique chance to be part of the ever-evolving history of one of England's greatest stately homes.