Cowdray House
West Sussex, England
Price On Application – from £11,040 per night
Sleeps 46 + 40 people
Cowdray House is a magnificent historic country residence set in a 16,500 acre private estate, nestled in the glorious West Sussex countryside with idyllic rural views over the South Downs. The ancestral home of Lord and Lady Cowdray, this stunning home offers elegant interiors and refined country living, with fabulous spaces to dine, entertain or simply escape. The 11 bedrooms are individually designed and beautifully furnished, with luxurious bathrooms throughout. Enjoy fabulous leisure opportunities including the indoor and outdoor swimming pools, Billiards room, tennis court and even your own private bowling alley, along with numerous country pursuits in the Estate. Whether you are looking to host a lavish banquet, a blue-chip board meeting or an elegant country house wedding, you will find a truly spectacular venue coupled with all the warmth of a family home, creating a perfect setting for special celebrations, events or luxurious family stays.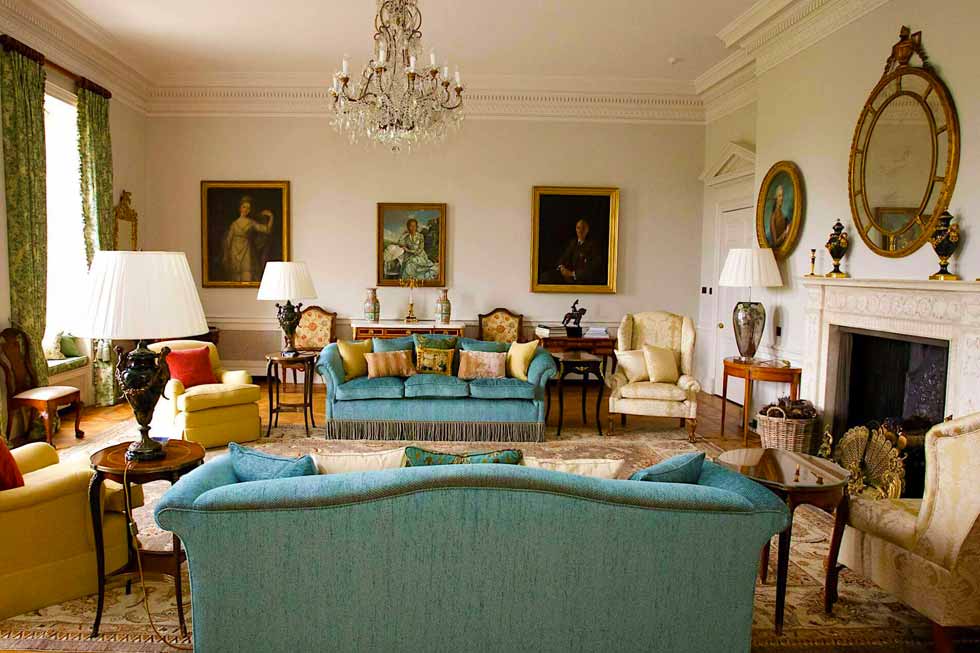 Information
Cowdray House is set in a stunning 16,500 acre estate in West Sussex, overlooking the beautiful South Downs National Parks, an Area of Outstanding Natural Beauty. The house, as it is seen today, dates back to 1875, when the Keeper's Lodge was rebuilt as Cowdray House. The estate was purchased in 1909 by Sir Weetman Dickinson Pearson, who became Viscount Cowdray in 1917. The Estate remains in the Pearson family to this day, most recently the family home of the 4th Viscount and Viscountess Cowdray, who have extensively restored and refurbished Cowdray House to become one of the most luxurious exclusive-use venues in the South West.
Accommodation
Cowdray House offers some of the most luxurious accommodation of any property in England, with stunning State Rooms all affording beautiful views over the grounds. The bedrooms are elegantly furnished with only the very best linen and ultra-comfortable mattresses. Enjoy the exclusive use of the extensive leisure facilities and vast grounds, with a plethora of activities and walks from your doorstep.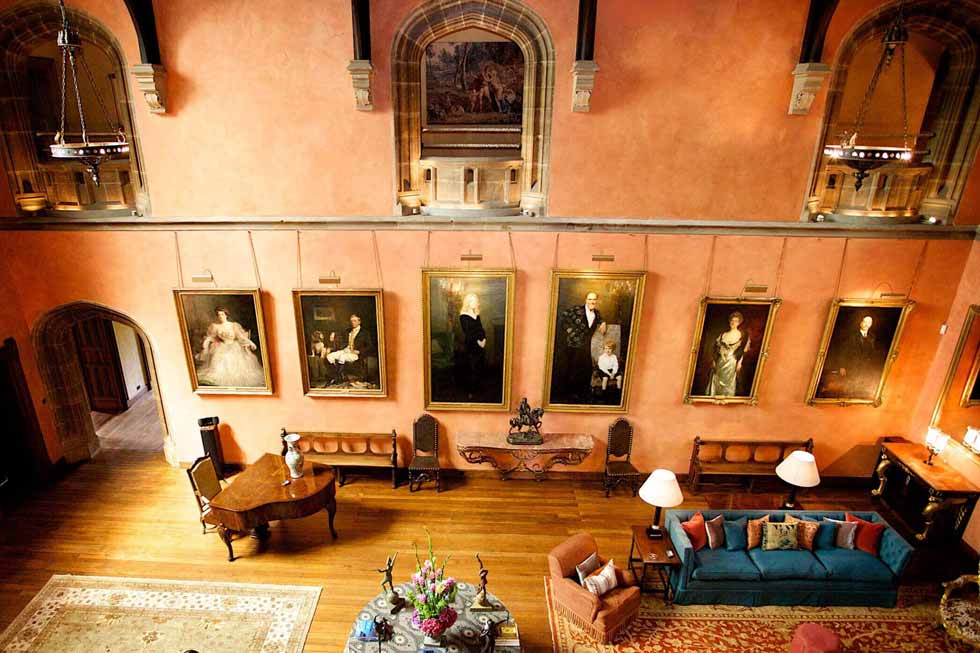 Gallery
View the beautiful photographs of this elegant country retreat here, including luxurious bedrooms, stunning reception rooms and beautiful grounds ….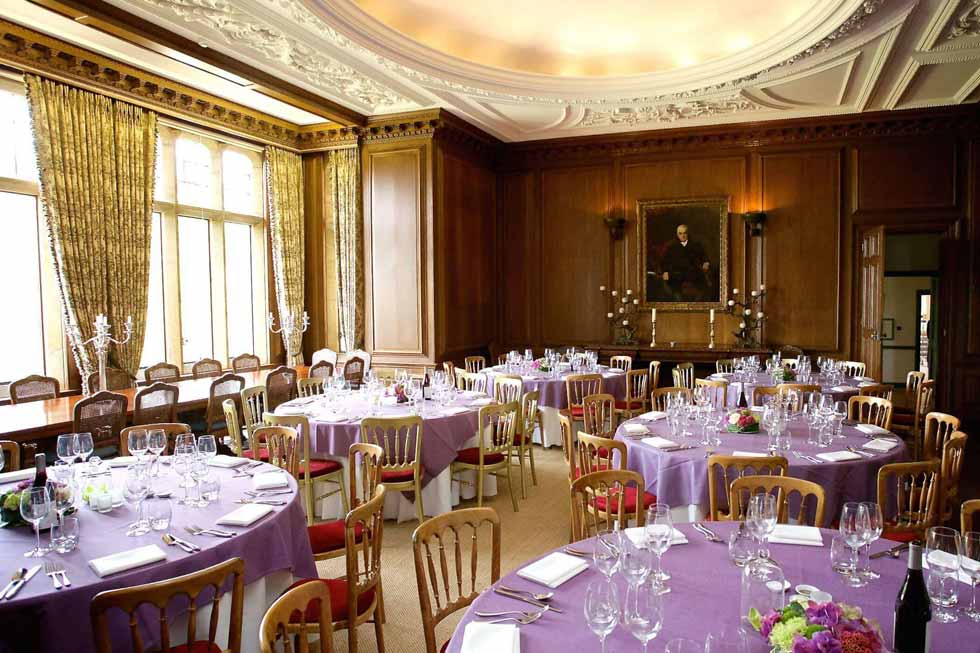 Pricing
Find out more about prices to rent this luxury country estate on an exclusive use basis here, with 15 bedrooms and housekeeping included…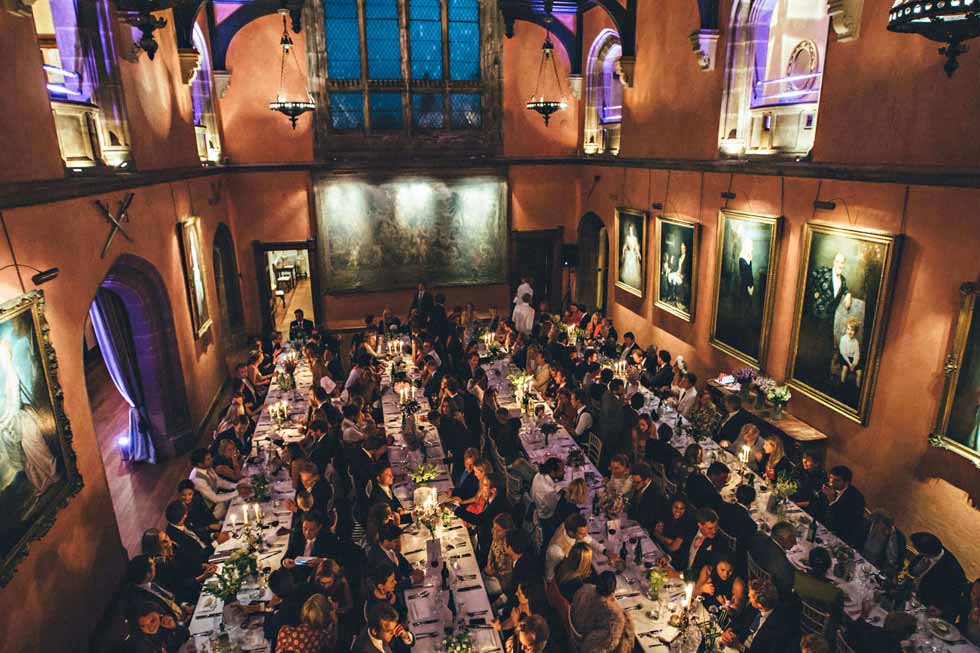 Facilities
Dining space for up to 150
Drinks receptions for up to 300
Marquee space for 350-600
Large grounds over 100 acres
Estate totalling 16,500 acres
Private lake
Tennis court
Full size snooker table
Bowling alley
Indoor & Outdoor swimming pools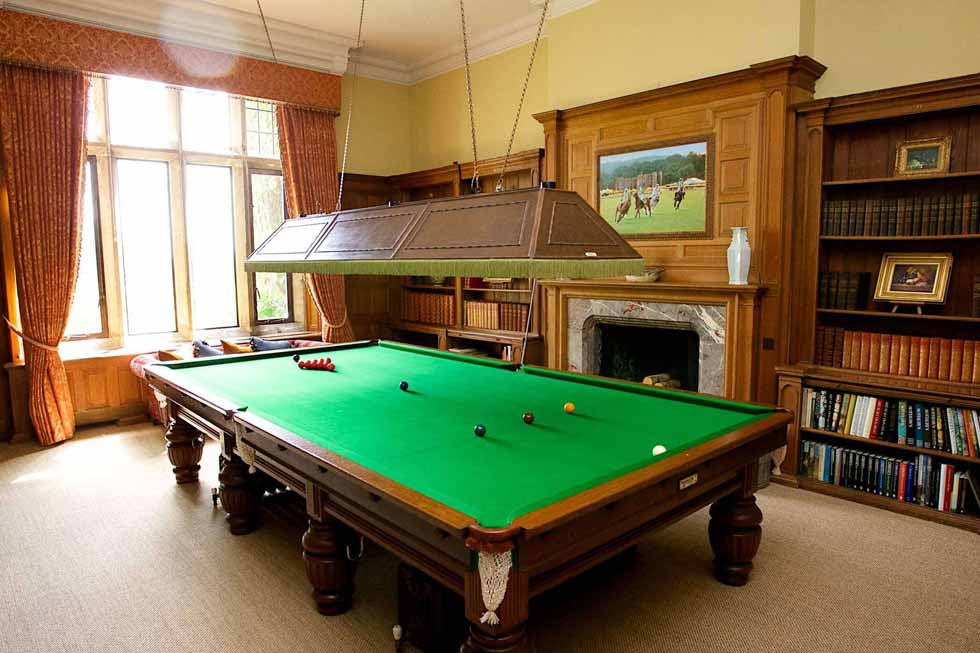 Services & Activities
We can arrange a wide variety of additional services (additional charge) at Aldourie Castle:
Private chef/caterers
Wine and bar service
Concierge service
Full event/wedding planning service
Spa treatments
Helicopter transfers
Team building events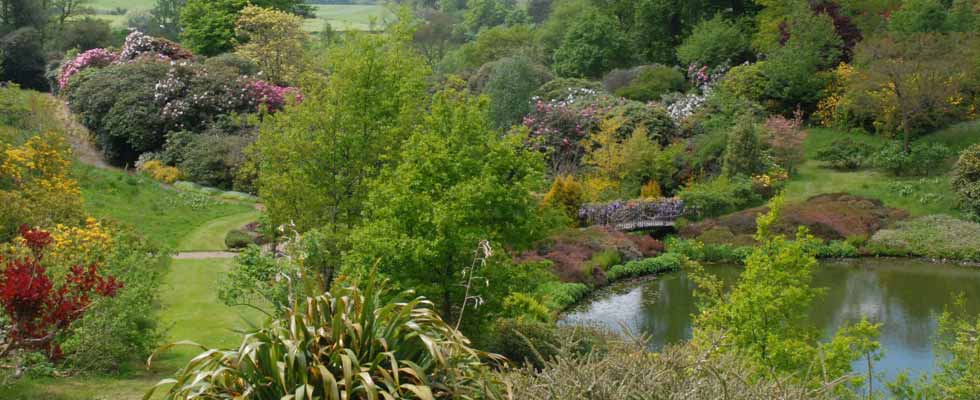 In the area
Cowdray House is located in the heart of the beautiful 16,500 acre Cowdray Estate, nestled in the South Downs National Park near the market town of Midhurst, West Sussex. The House is approximately 1 hour 20 minutes from London, with easy access to the A3, A272 and the M27.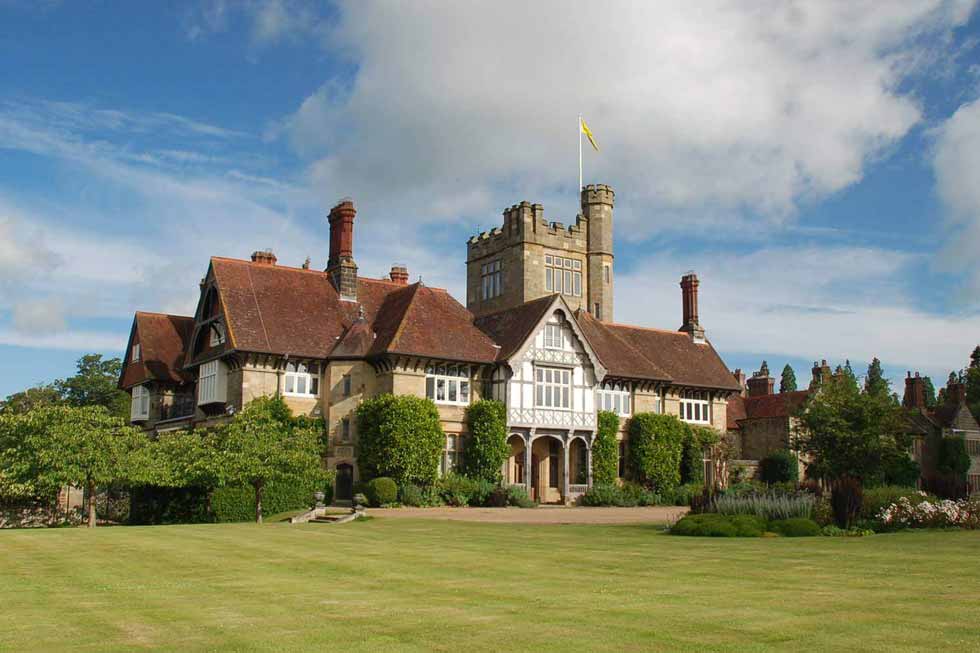 Elysian Estates FAQ
Can We View the Property Before Booking?
What Time Is Check-In and Checkout?
Are there any Minimum Stay Requirements?
How can I be sure I have chosen the right property?
Why Book with Elysian Estates
We have personally visited and inspected every single property in our portfolio and are extremely selective about which properties we recommend to our clients, so you can rest assured that each property meets our strict standards and is an accurate representation of the details and photographs you see on our website. We value honesty and integrity above all else and will ensure you are aware of anything you may need to know before you book, be it a creaky floor board or a limited mobile phone signal. Our property visits give us an in-depth understanding and first-hand.
Elysian's Review
Coming soon….
Other Properties you might also be interested in
Park Fields Chester Prices from £2,500 Sleeps 16 - 20 people This beautiful modern mansion is the ultimate luxury lair, with its sweeping driveway and impressive facade hiding an exquisitely designed contemporary residence, complete...