Ever wondered how much it would cost to stay in Buckingham Palace or the Playboy Mansion?
As luxury accommodation experts we have used our pricing algorithm, insight and industry data… to have a bit of fun.
We've put together a list of ten of the world's most iconic, best-known and luxurious properties – and have worked out just how much it would cost to spend a night there!
Currently, none of the properties on the below list are available for private stays, but the theoretical figures are spot on, if we may say so ourselves! We have based their evaluations first on our own pricing algorithm taking into consideration the size and location of the properties, then adjusting as we would for the properties we work with based on the uniqueness, history and quality.
Here's the list of ten Luxury Properties money can't buy:
Buckingham Palace
£10,000 per person per night – up to £1,040,000 per night
Home to the Queen and set in central London, the palace is the most expensive property on a per person basis on the list.
Make this Christmas and New Year extra special by staying in a luxury property!
10 Downing Street
£62,000 per night
This figure is based on 60 people for dining and then eight for a night's stay in the property's four bedrooms.
Looking for a special venue for your next corporate event? Find out more…
The Playboy Mansion
£1,983 per person per night, up to £115,000 per night
The famous mansion has 29 bedrooms, a large swimming pool and Jacuzzi and a year long firework and zoo license.
Windsor Castle
£5,000 per person per night, up to £2,250,000 per night
The Queen's 11th century private residence has 225 bedrooms and is surrounded by extensive parkland. Due to the capacity of Windsor Castle, it is the most expensive property on the list.
Updown Court
£20,000 per night
The 103 bedroom Californian-style estate is situated in the beautiful Surrey countryside and was the most expensive private home in the world in 2005.
Browse through our Luxury properties available for exclusive use stays!
Beckingham Palace
£8,000 per night
Beckingham Palace – or Rowneybury House as it's formally known – is the Beckham family's former home and has features including seven bedrooms, a recording studio and a gym.
Wentworth Woodhouse
£250 per person per night, up to £50,000 per night
Wentworth Woodhouse is a grade I listed country house and is the UK's largest privately owned property with 150 reception rooms and 200 bedrooms.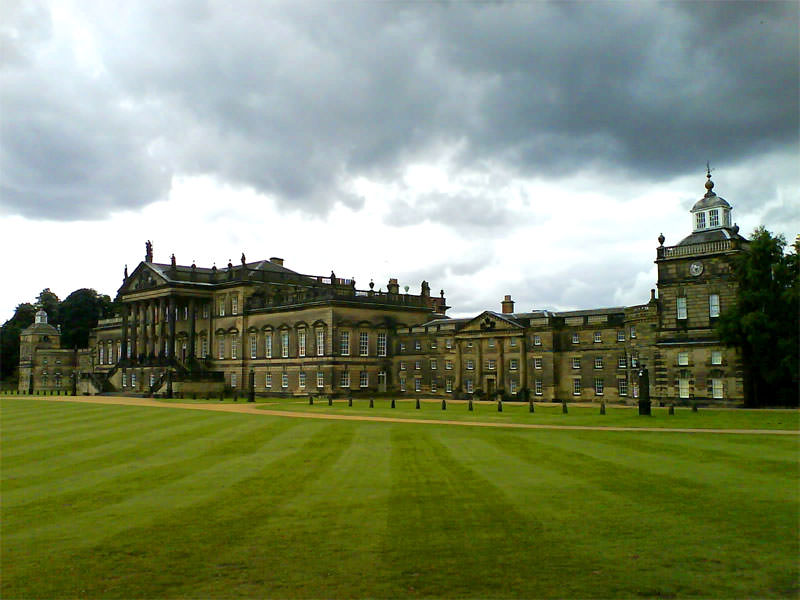 We have an exclusive collection of luxurious country houses for rent!
Brighton Pavilion
£14,000 per night
Referred to as either the Brighton or Royal Pavilion, the Indo-Saracenic estate was the holiday home of George, Prince of Wales, who became King of Great Britain in 1820.
Down House
£1,500 per night
The previous home to Charles Darwin and his family, Down House has 8 bedrooms and is where the famous scientist developed his theory of evolution.
Shakespeare's birthplace
£500 per night
The 16th century three bedroom house is situated in the picturesque town of Stratford upon Avon, and was where Shakespeare spent his childhood and the first five years of his marriage.
A few notes…
Former or current famous inhabitants can vastly impact the price you could expect to pay per night. Other factors that will increase the value of a hire property is if it has any historic or royal ties, or any other defining attributes, for example, the most bedrooms in the country or the largest private garden in the world.
If you have a beautiful property that you would like to hire out exclusively, contact us for an evaluation – you may be surprised!
Tags:
Buckingham Palace
,
Luxury Real Estate