Temple Guiting Manor
Cotswolds, England
Prices from £2,850 for two nights
Sleeps 12 people
The impressive Temple Guiting Manor is located in the beautiful village of Temple Guiting, nestled in the heart of the Cotswolds, which can be combined with other accommodation within the Estate to sleep 32 – 36 guests. Built in exquisite Cotswold stone, Temple Guiting Manor dates back to the 14th century and is steeped in history and tradition; whilst the fabulous grounds of 14 acres feature a lake and are surrounded by rolling fields. However, this is no ordinary Manor house. It has been beautifully restored to offer a stylish luxury venue for a relaxing break with family and friends, or a glamorous country party pad with your own private chef on hand to create the dinner party of a lifetime. Play a spot of tennis, kick back and relax in the cinema, or enjoy a glass of fizz in the hot tub to make your stay a truly special experience.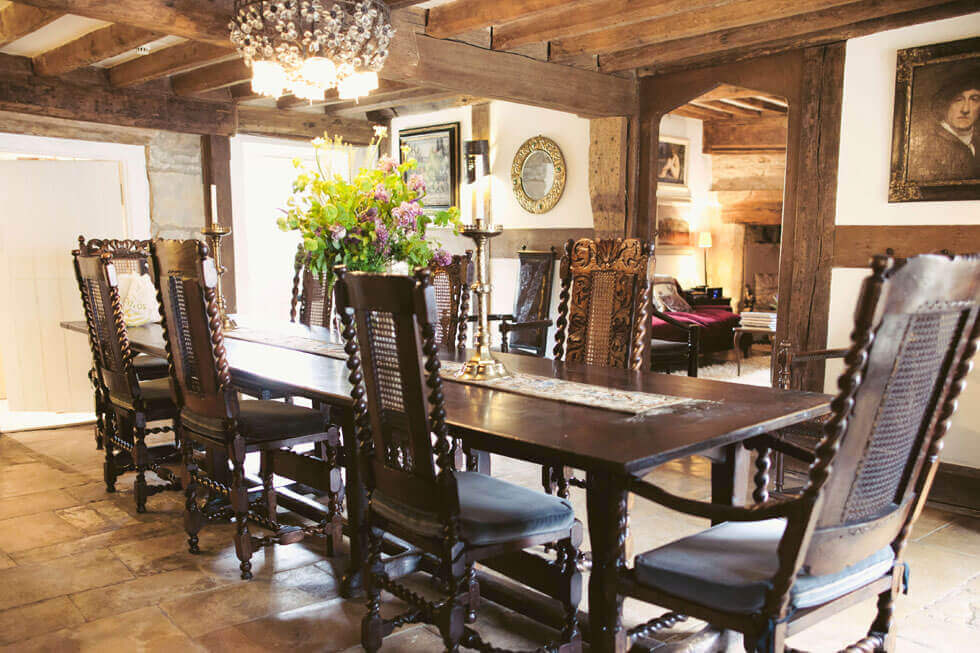 Information
Temple Guiting Manor is one of the oldest buildings in the idyllic Cotswold village of Temple Guiting, dating back to the 14th century. The Manor was mentioned in the Domesday Book and is said to be associated with the Knights Templar; whom the village of Temple Guiting is named after. The Cotswolds are widely regarded by many to be the most beautiful region in England, full of heritage and tradition complemented by the honey coloured limestone buildings. Temple Guiting Manor is set in an elevated position with beautiful views across its own landscaped gardens to the lake and River Windrush below.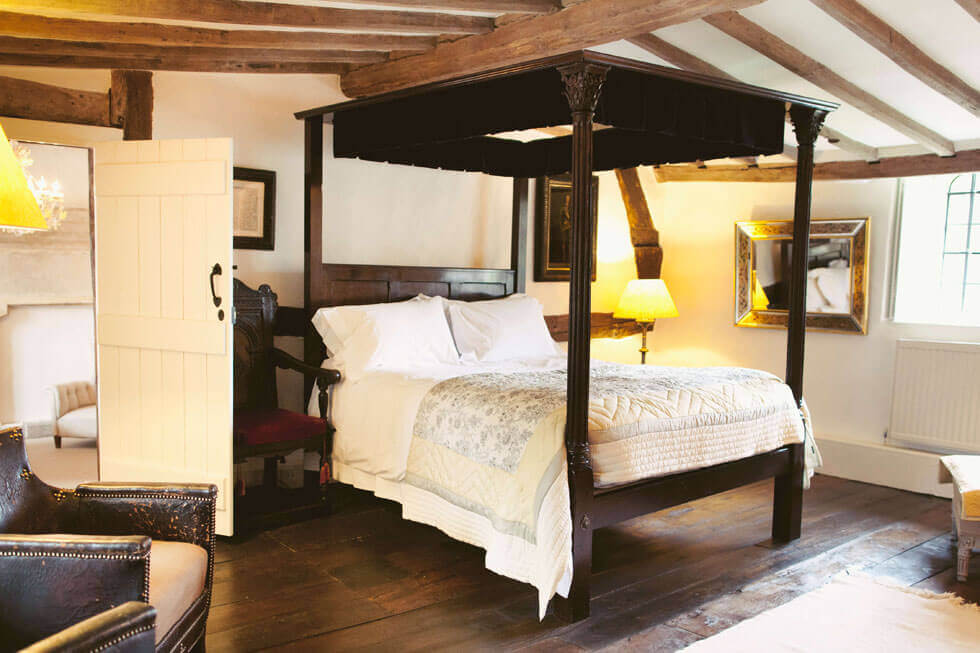 Accommodation
Temple Guiting Manor offers 5 en-suite bedrooms and a further twin bedroom tucked under the eaves, along with beautiful living spaces and dining spaces. There are extensive grounds of 14.5 acres, landscaped by the award winning Jinny Blom. To the rear of the house there is a terrace with a large table and chairs and a BBQ, next to an elegant lawn with lovely views of the lake and surrounding countryside. To the side of the property a tiny doorway leads through to the cedar wood hot tub in an impressive triple height space. There are more formal walled gardens with water features and topiary, and a series of smaller enclosed garden areas with different characters.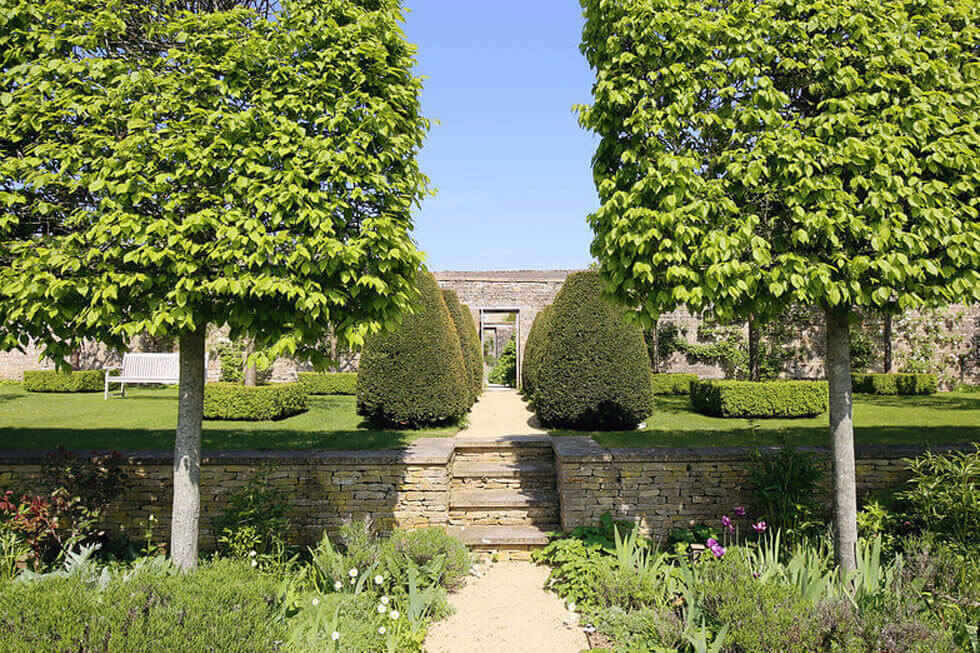 Gallery
Explore photographs of Temple Guiting Manor here, with a selection of images showing the exterior, interior rooms and bedrooms, along with the grounds and setting of this truly beautiful property.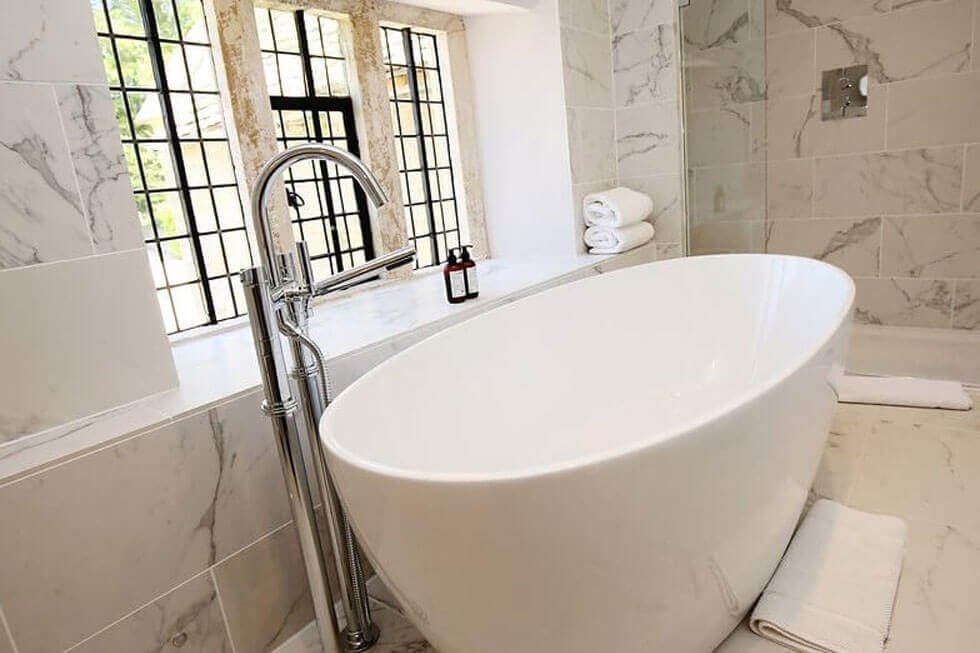 Pricing
Find out more about prices to rent the historic Temple Guiting Manor, yours exclusively whether you wish to stay for one night or one hundred.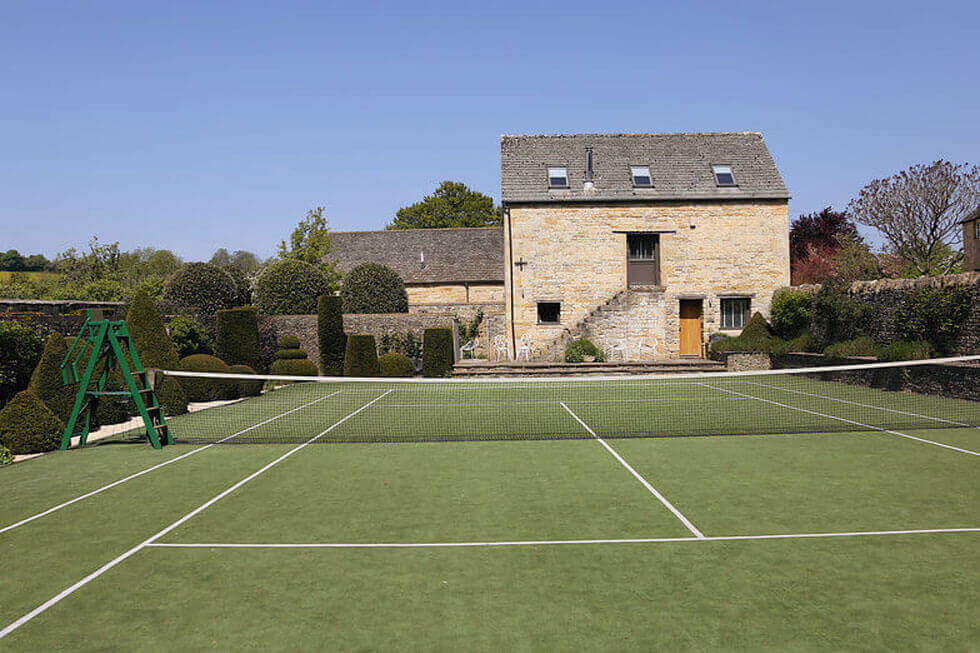 Facilities
Character property with feature fireplace
Hot tub
Tennis court
Table tennis
High speed fibre optic Wi-Fi
Elegant dining room ideal for entertaining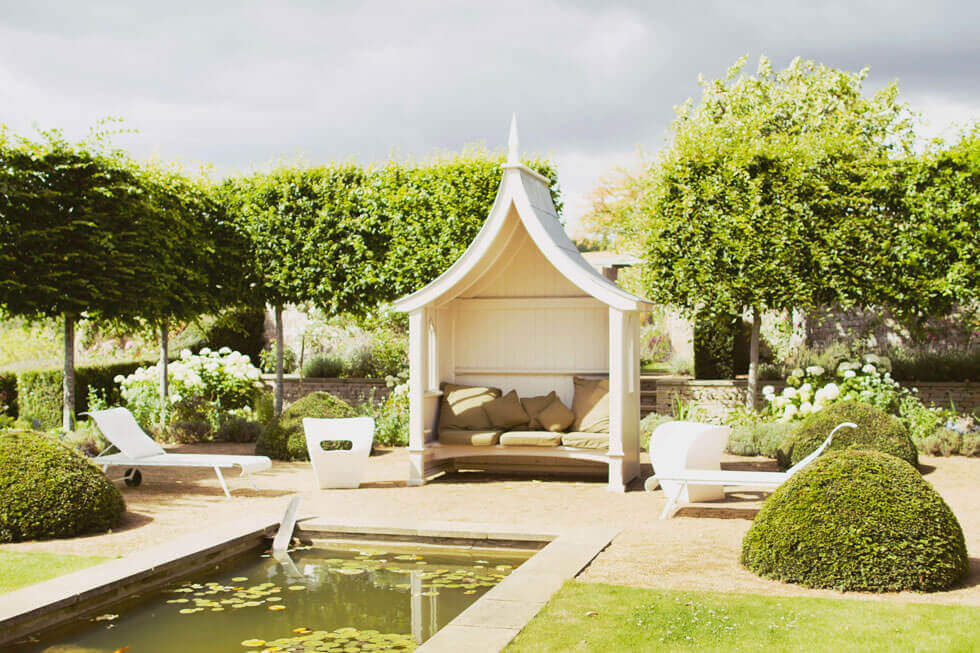 Services & Activities
We can arrange a wide variety of additional services:
Private chef/catering
Spa treatments
Personal trainer
Helicopter transfers
Projector screens and conference facilities
Tennis lessons
Pilates/yoga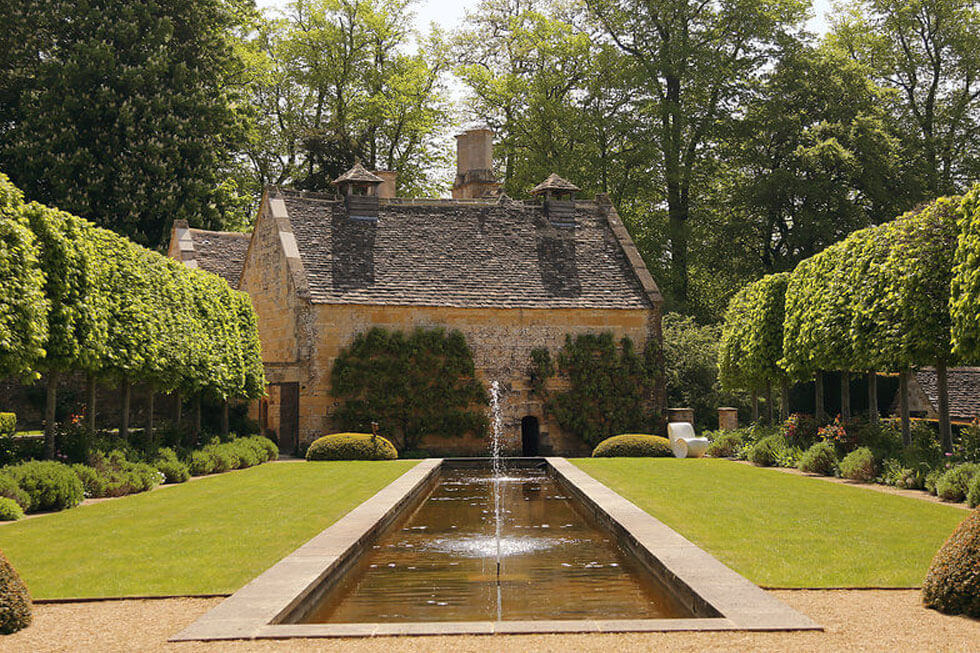 In the area
Temple Guiting Manor is located in the quintessentially English village of Temple Guiting, said to be linked to the Knights Templar. Temple Guiting is a small village with a shop, pub and post office. Temple Guiting is 90 miles from London, 15 miles from Cheltenham and 43 miles from Birmingham. The nearest train station is at Moreton in Marsh, 9 miles away from the property, with trains from London taking under two hours.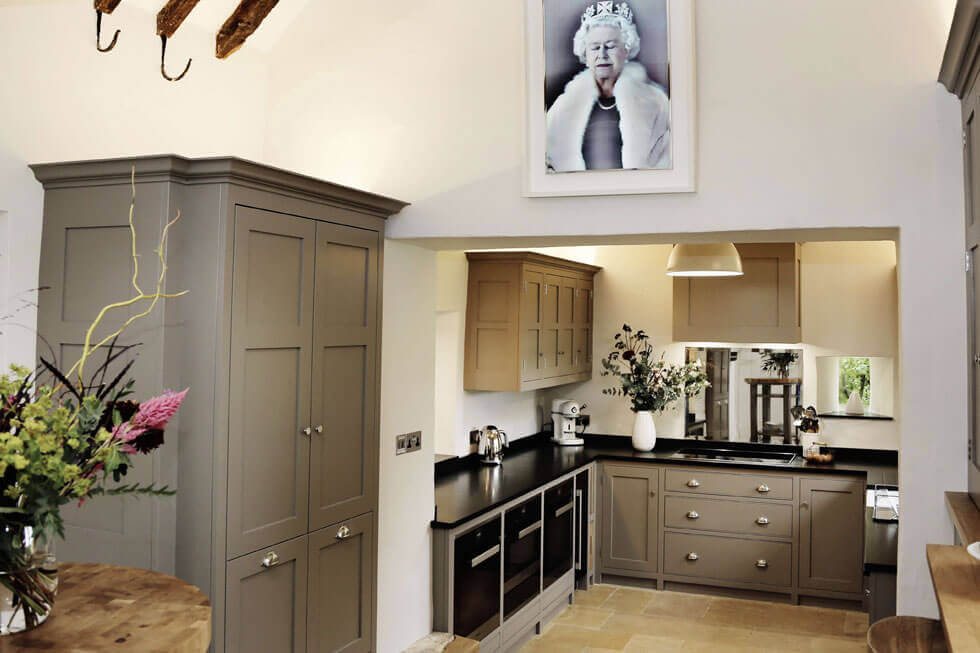 Reviews
Ian Sheffield-Cole
We are now on the train heading back to London. We had a wonderful time at the Manor. The place was great and staff very friendly. The food was delicious and we thoroughly enjoyed ourselves. The Peacock Barn was perfect for meetings and a lovely space to work in. Thank you very much for your help in organising this important event.
Elysian Estates FAQ
Can We View the Property Before Booking?
What Time Is Check-In and Checkout?
Are there any Minimum Stay Requirements?
How can I be sure I have chosen the right property?
Why Book with Elysian Estates
We have personally visited and inspected every single property in our portfolio and are extremely selective about which properties we recommend to our clients, so you can rest assured that each property meets our strict standards and is an accurate representation of the details and photographs you see on our website. We value honesty and integrity above all else and will ensure you are aware of anything you may need to know before you book, be it a creaky floor board or a limited mobile phone signal. Our property visits give us an in-depth understanding and first-hand.
Elysian's Review
Temple Guiting Manor is a quintessentially English country manor, with gorgeous exteriors made from honey-coloured Cotswold stone. The interiors do not disappoint, with elegant antiques and beautiful fireplaces, this is one seriously stylish home. The original features including the amazing secret staircase, along with all the cosy nooks and crannies only add to its charm, and the grounds are among the most beautiful of all our properties.
Other Properties you might also be interested in