Belvoir Castle
The Midlands
Price On Application – from £550pppn
Sleeps 27 people
Belvoir Castle is quite simply one of the most magnificent castles in the UK. The awe inspiring approach gives the first glimpse of this vast castle, standing sentinel over its private 16,000 acre estate, its very presence demands your undivided attention. The castle commands breath-taking far reaching views and the estate enables endless leisure opportunities for its guests. The spectacular interiors offer majesty and opulence in abundance, with lavish bedroom suites and magnificent state rooms. The sense of history is evident throughout, with an exquisite collection of antiques and fine art, including the original Holbein painting of King Henry VIII. Enjoy fabulous cuisine and outstanding service, with an entirely bespoke experience tailored to your personal preferences. Belvoir Castle is the perfect choice for discerning guests looking for only the very best, and makes a wonderful choice for special celebrations, elegant weddings, high-end corporate events and luxurious family stays.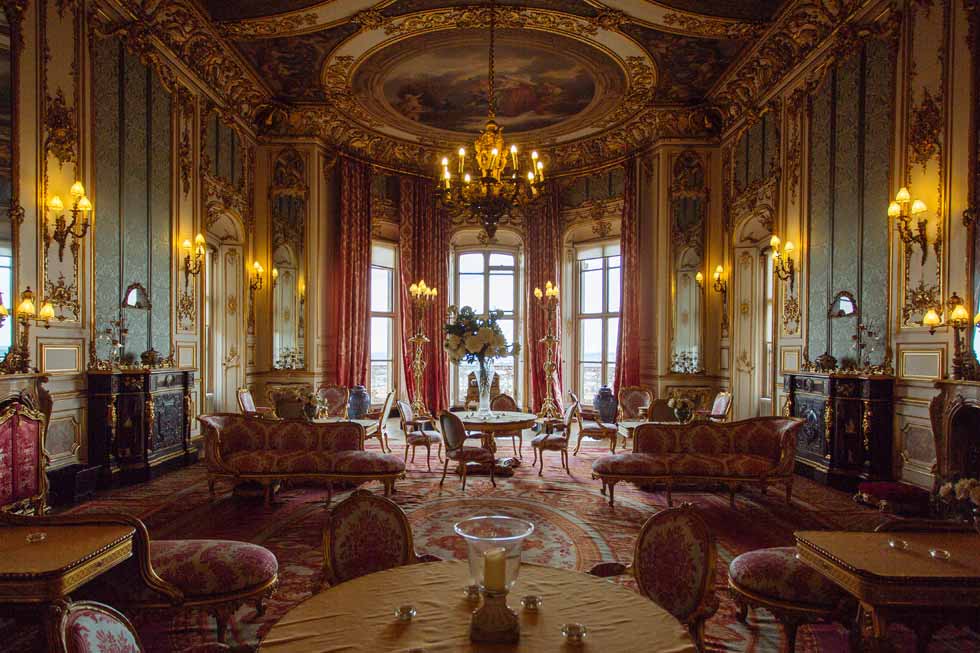 Information
Belvoir Castle has been the ancestral home of the Duke and Duchess of Rutland since 1508, and remains as such today as the family home of the 11th Duke of Rutland, his wife and five children. Belvoir Castle has existed since Norman times, although the present castle was constructed in 1816 after a major fire destroyed the previous castle, under the supervision of the noted architect James Wyatt and the then Duchess of Rutland.
DISCOVER MORE...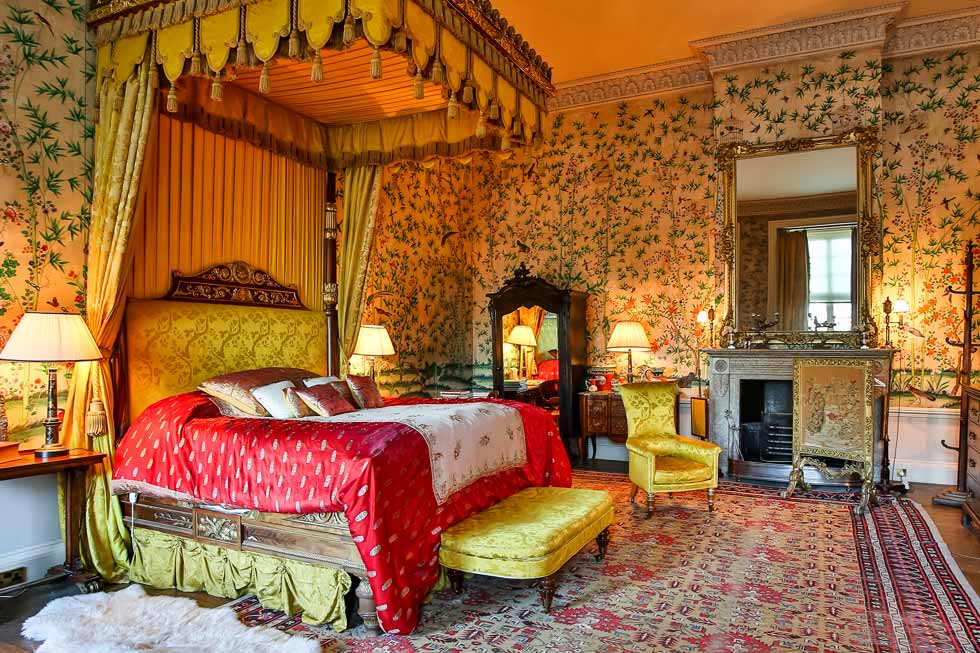 Accommodation
The accommodation at Belvoir Castle offers pure unadulterated luxury. Dine in opulent surroundings, relax in lavish State Rooms and once the festivities of the day are over, retire to one of the decadent bedroom suites. There are extensive grounds perfect for all manner of activities and outdoor celebrations. Explore the rooms of this truly magnificent Castle.
DISCOVER MORE...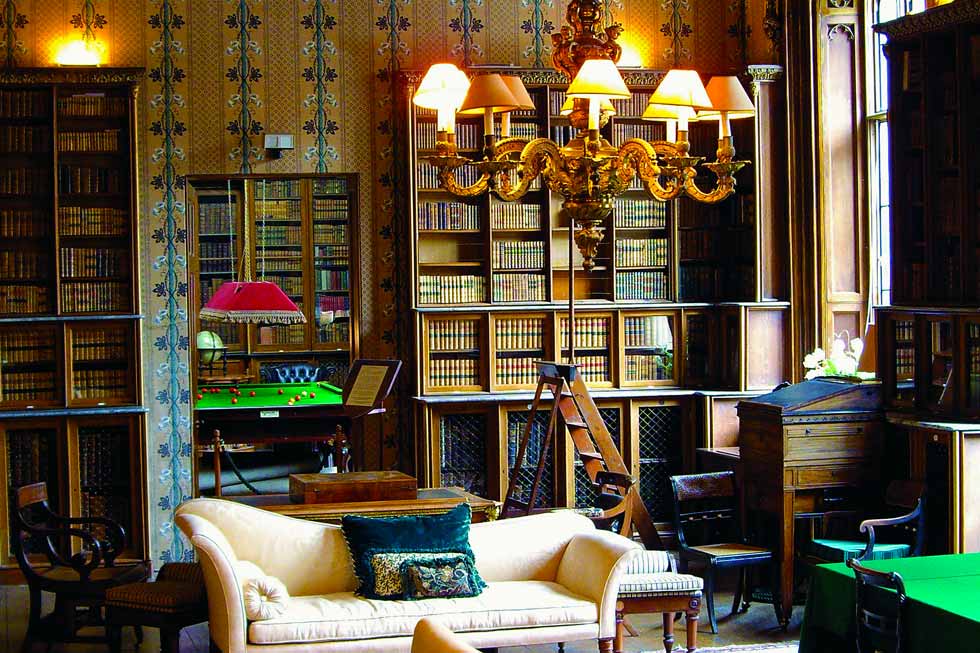 Gallery
Explore photographs of Belvoir Castle here, with a selection of images showing the exterior, interior rooms and bedrooms, along with the grounds and setting of this truly beautiful property….
DISCOVER MORE...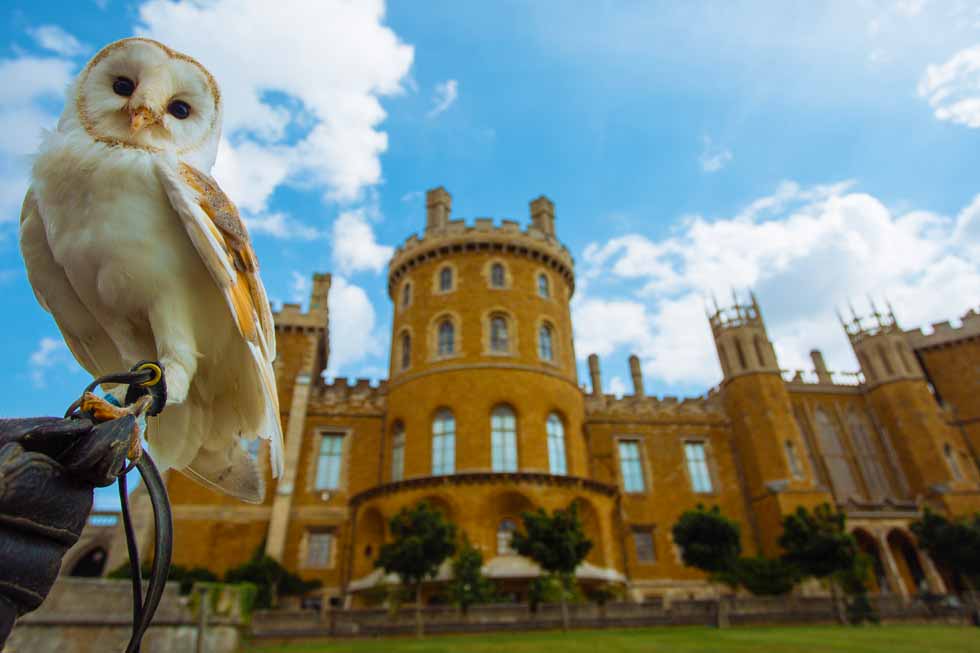 Pricing
Find out more about prices to enjoy the exclusive use of this luxury Castle for up to 27 guests here, with 13 bedrooms, your own private chef and butler, and concierge service included…
DISCOVER MORE...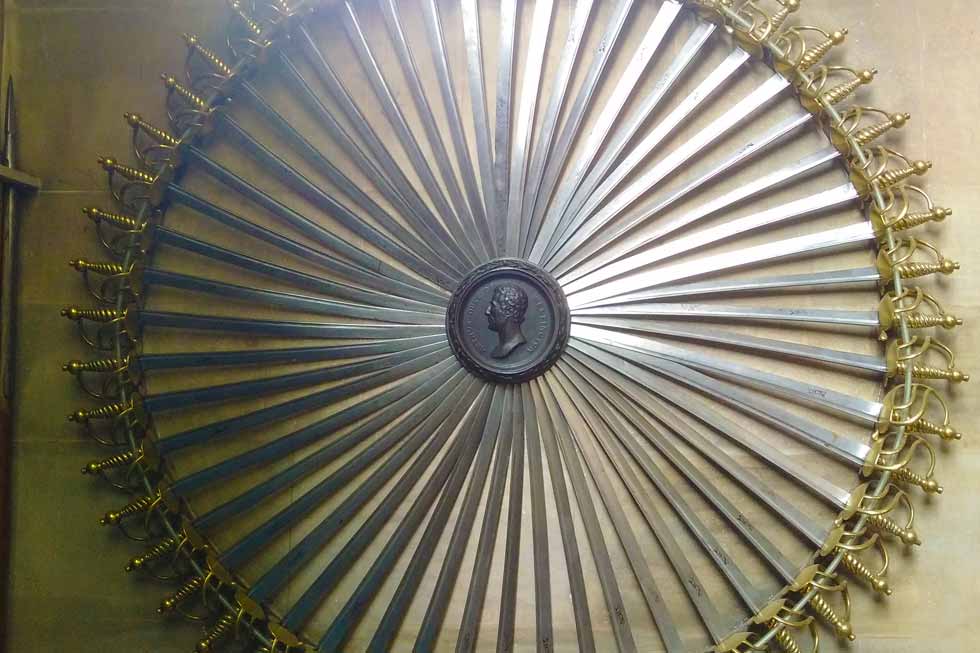 Facilities
In room hospitality tray
Tea/coffee facilities in each bedroom
Hairdryer, bathrobes and slippers
Wi-Fi access in most areas of the Castle …

DISCOVER MORE...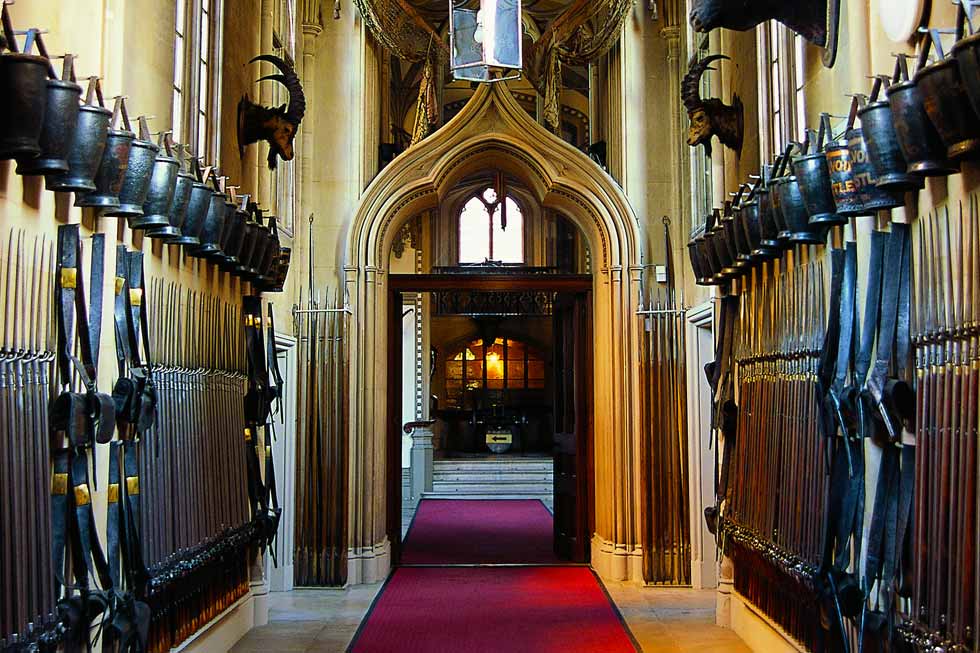 Services & Activities
We can arrange a wide variety of additional services at Belvoir Castle (please note this property is fully staffed and catered with a private chef, housekeeping, and butler service included).
DISCOVER MORE...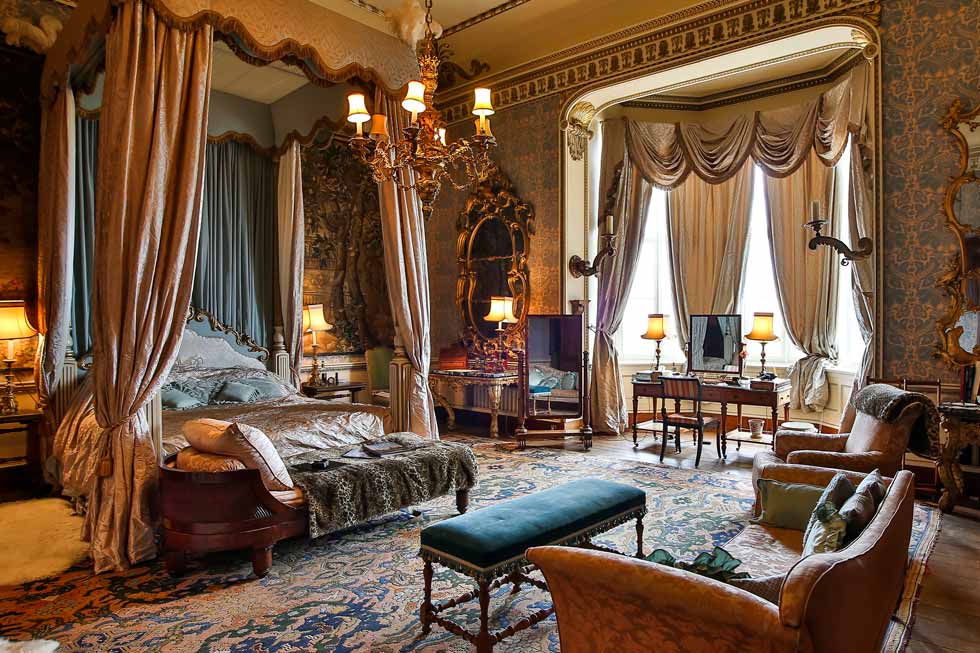 In the area
Belvoir Castle is located near Grantham in Leicestershire. The Castle is just 7 miles from the A1 at Grantham affording excellent access from the M1 and national motorway network. London is around two hours by car, or there are trains from London Kings Cross to Grantham in one hour fifteen minutes.

DISCOVER MORE...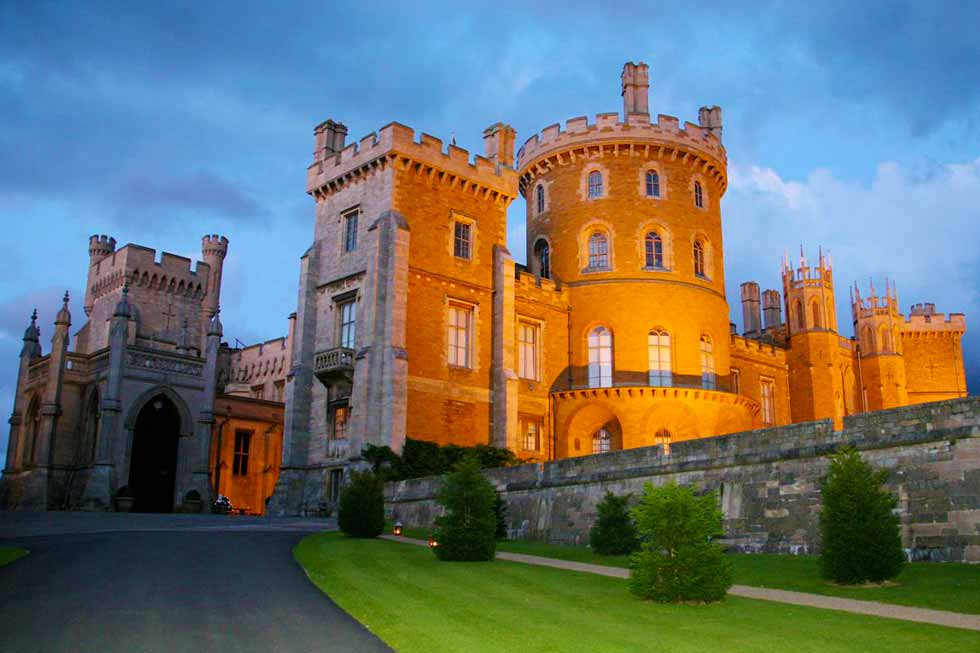 Elysian Estates FAQ
Can We View the Property Before Booking?
What Time Is Check-In and Checkout?
Are there any Minimum Stay Requirements?
How can I be sure I have chosen the right property?
Why Book with Elysian Estates
We have personally visited and inspected every single property in our portfolio and are extremely selective about which properties we recommend to our clients, so you can rest assured that each property meets our strict standards and is an accurate representation of the details and photographs you see on our website. We value honesty and integrity above all else and will ensure you are aware of anything you may need to know before you book, be it a creaky floor board or a limited mobile phone signal. Our property visits give us an in-depth understanding and first-hand.
Elysian's Review
Belvoir Castle is one of the most magnificent properties in our portfolio. The Castle is simply stunning, the State Rooms are among the most impressive and opulent rooms I have seen. The Drawing Room is simply breath-taking, with exquisite furnishings, gold gilt painted ceilings beautiful furnishings. Even the approach to the property has real wow factor, it is standing sentinel on a hill and is incredibly imposing, the Castle is vast and the views are incredible. All of the bedrooms are spacious and beautifully furnished, with luxurious bathrooms, all individually styled but to the same beautiful specification. Yet the Castle does feel very welcoming and homely, there are lovely artefacts and antiques throughout, and a real sense of history. Belvoir Castle is one of the most luxurious, impressive and beautiful properties in the UK and I would recommend it unreservedly to our most discerning clientele.
Other Properties you might also be interested in