Yellow Drawing Room
The Yellow Drawing Room in Goodwood House is a very beautiful and elegant room, filled with natural light. Normally configured as a lounge space, this room is equally suited for meetings of up to 150 theatre style or 70 cabaret, or for receptions for up to 150 guests. Beautiful views over the manicured lawns and parkland to the front.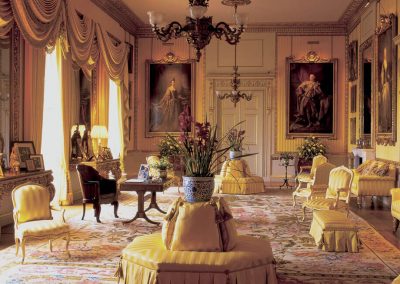 Theatre: 150
Boardroom:40
U-Shape: 30
Classroom: 50
Cabaret: 70
Buffet: 70
Dinner: 80
Reception: 150
Ballroom
The spectacular Ballroom is the largest of the State Rooms, overlooking the front gardens and resplendent with its gold gilt ceiling, vast windows and intricate detailing. The Ballroom table is one of the longest tables in the country, able to sit up to 72 guests in spectacular style. The pretty Minstrel's Gallery sits above the Ballroom, ideal for musicians and photographers.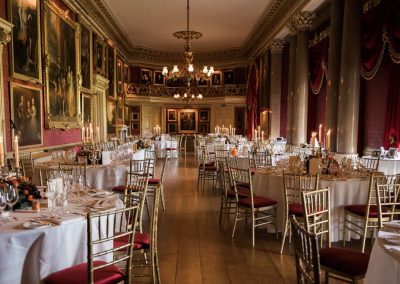 Theatre: 245
Boardroom: 72
U-Shape: 50
Classroom: 100
Cabaret: 120
Buffet: 150
Dinner: 180
Reception: 225
Supper Room
The Supper Room leads off the Ballroom and makes the perfect setting for evening entertainment with its connecting bar area and small stage. Please note this room has no natural light.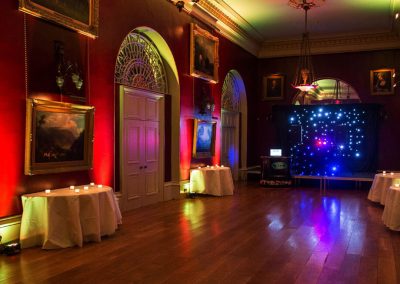 Theatre: 80
Boardroom: 50
Dinner: 70
Reception: 80
Music Room
The Music Room is a beautiful lounge space with sumptuous seating and a beautiful hand carved marble fireplace, overlooking the rear of Goodwood House.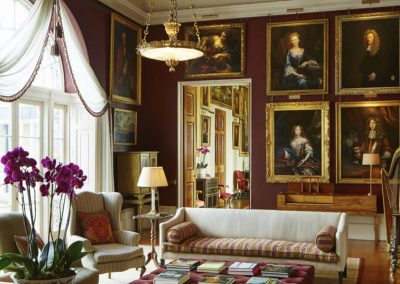 Egyptian Dining Room
The amazing Egyptian Room is a lavish and opulent setting for more intimate dinners or meetings. The abundance of gold and incredible detailing to the fireplace, chairs and ornaments throughout evokes all the majesty of ancient Egypt. Lovely views to the front of the House.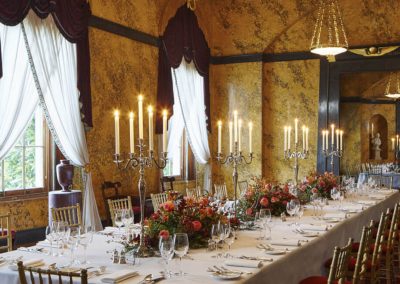 Theatre:  80
Boardroom: 28
U-Shape: 12
Classroom: 50
Cabaret: 50
Buffet: 60
Dinner: 64
Reception: 64
Card Room
Set in the turret in a lovely circular shape, the Card Room proudly displays some of the Estate's most important china and makes a lovely setting for intimate dinners or meetings.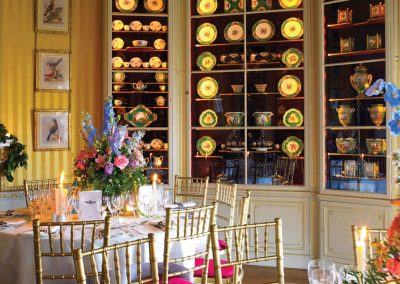 Boardroom: 12
Dinner: 12
Reception: 15
Round Reception Room
Another charming round room set in the turret.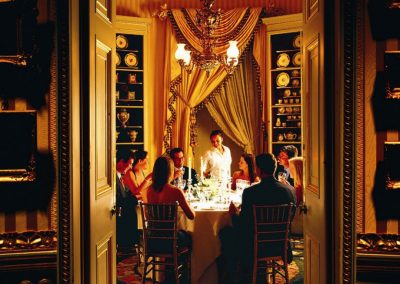 Boardroom: 12
Dinner: 20
Reception: 12
Front Hall
A spacious entrance hall with elegant marble pillars and beautiful fireplaces creating a sense of grandeur.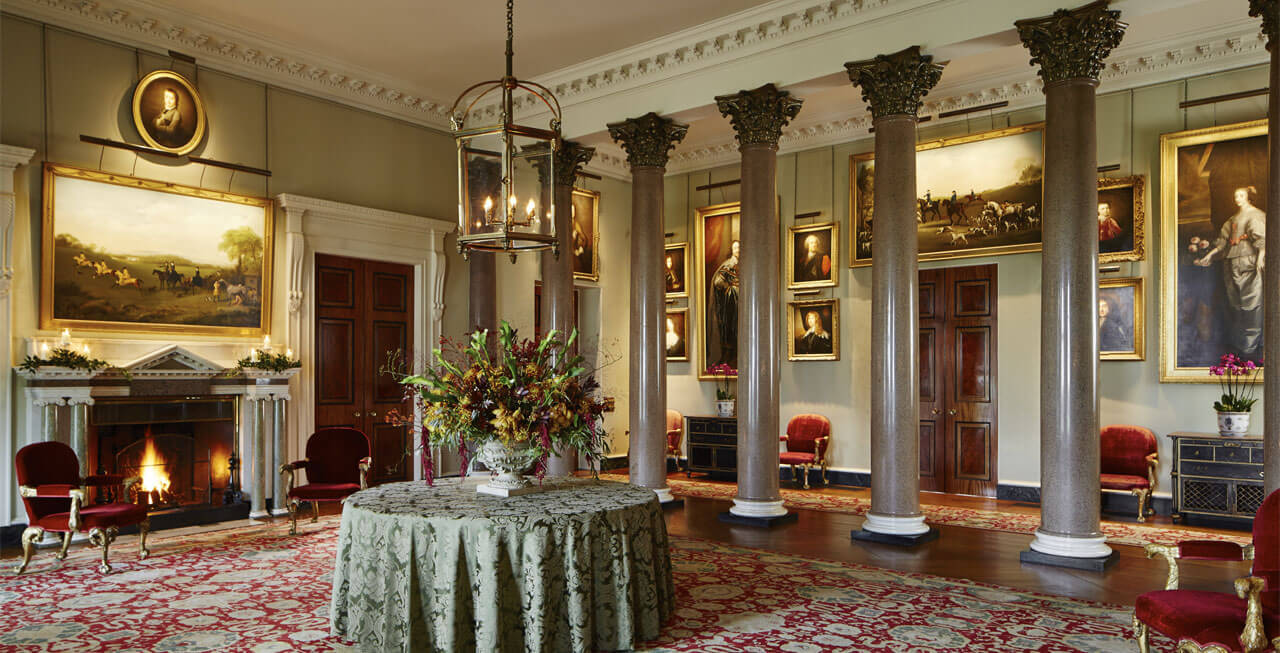 Tapestry Drawing Room
There is also a further lounge space, the Tapestry Drawing Room, which can be made available only by prior agreement, able to seat 20 theatre style.