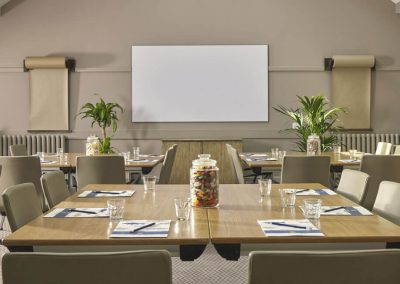 The Hayloft

Located in Springfield House, a lovely room with views over the hillside and sky lights, able to seat 50 theatre style or 36 cabaret. Features AV equipment and private breakout room adjacent with comfy seating, refreshments and nibbles.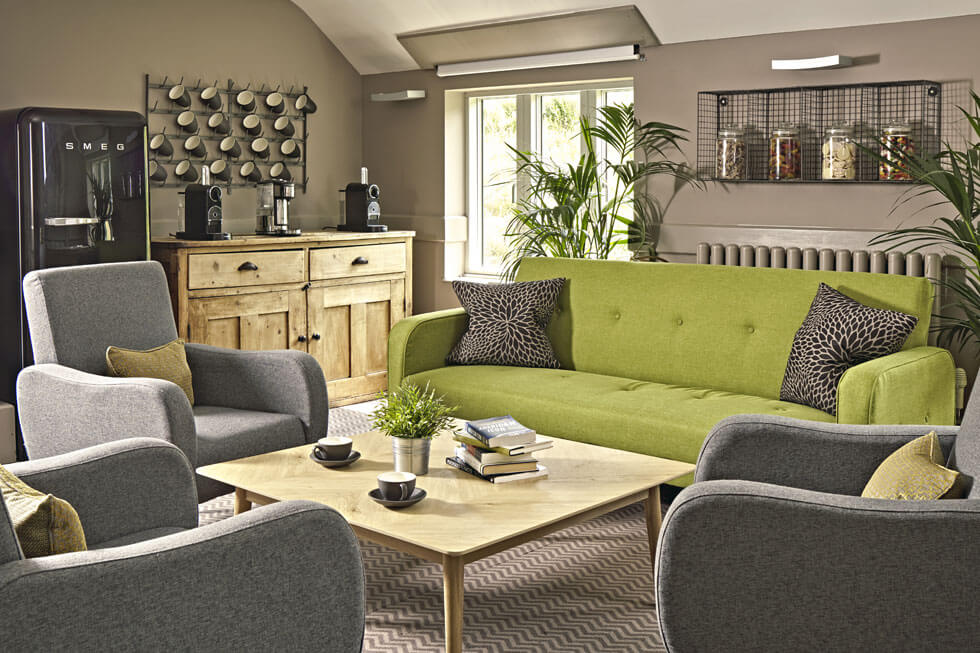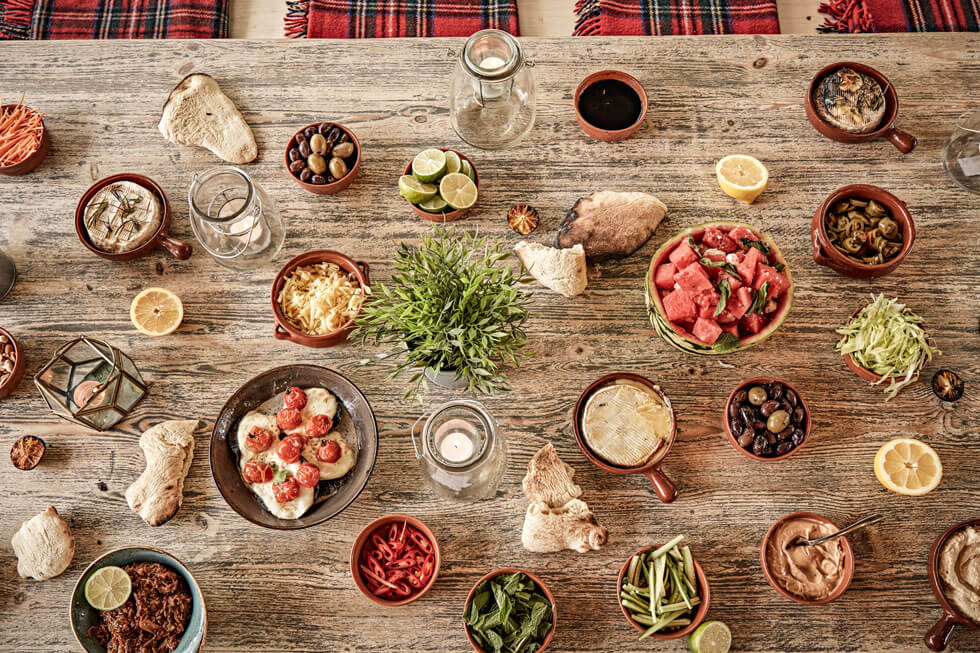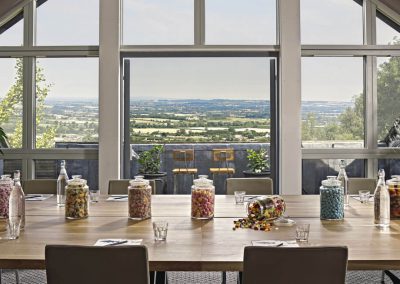 The Granary

Located in Springfield House, The Granary is a stunning room flooded with light, glass walled with spectacular views over the Vale of Evesham and a small terrace, it is a beautiful setting for board meetings of up to 16 people (on one table). There is a private breakout room opposite with comfy seating, refreshments and nibbles.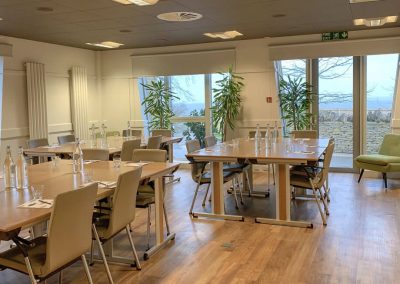 The Hive

The Hive at The Fish Hotel is located on the ground floor of Springfield House, another lovely and light room with delightful views. The Hive can seat 24 in Cabaret, 20 in Hollow Square, 18 U-Shape and 16 Boardroom.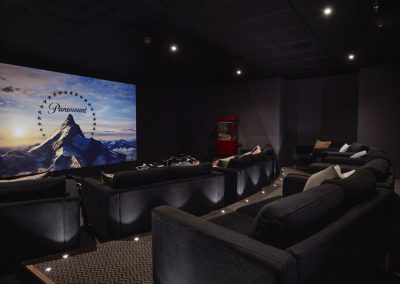 The Screening Room

A charming little cinema to seat 14 delegates, located in Springfield House. Complete with huge screen, comfy arm chairs and sofas, and even its own popcorn machine – ideal for watching films or for presentations.
The Lodge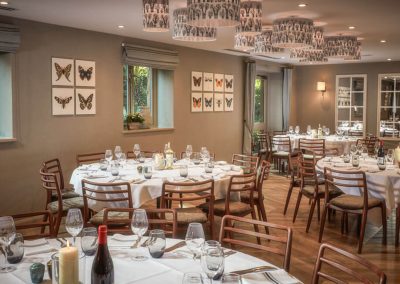 The Cabin

Located in the main Lodge, the Cabin seats up to 50 guests on round tables. There is an adjacent lounge which can be used for meetings or receptions when taking exclusive use, which can seat up to 80 theatre style or 70 on round tables. There are doors to a pretty private terrace perfect for drinks receptions, and the Cabin's lounge also is ideal for automotive events, with a large doorway able to accommodate a vehicle.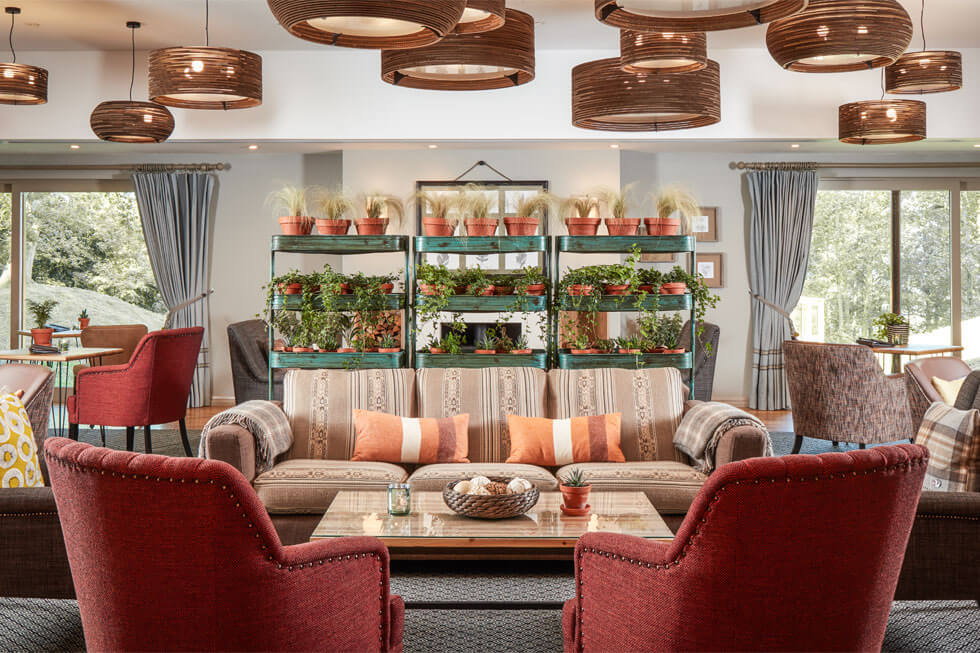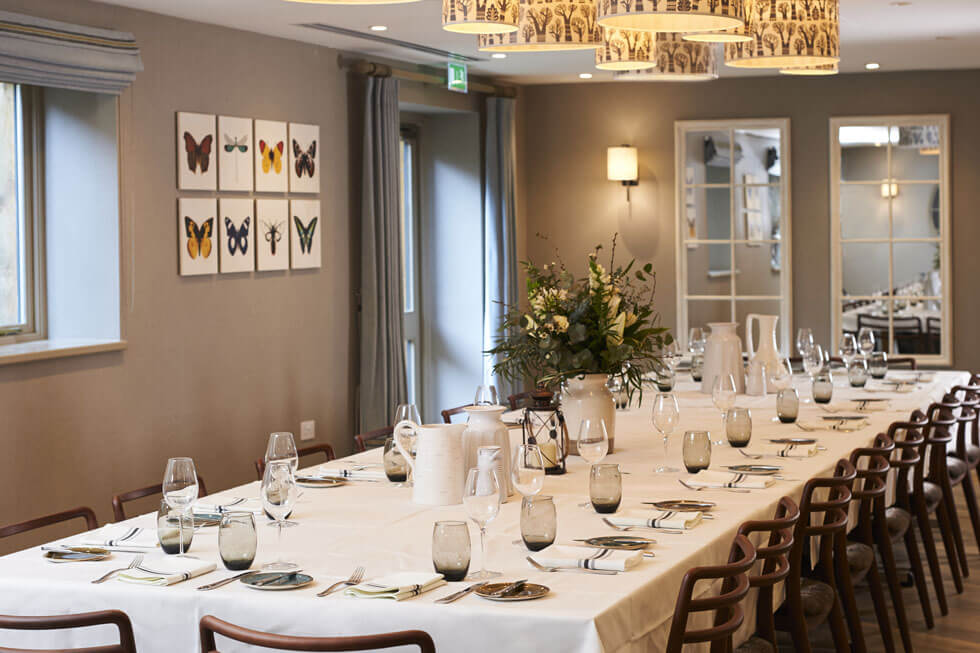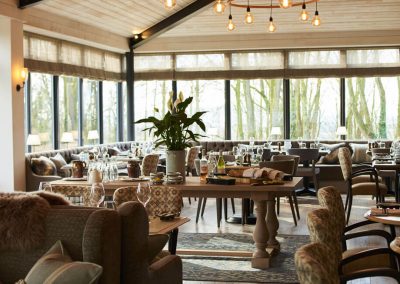 Hook

Located in the Lodge, Hook is the Estate's restaurant, and can seat 90 guests for dinner. Only available on a private basis through exclusive use.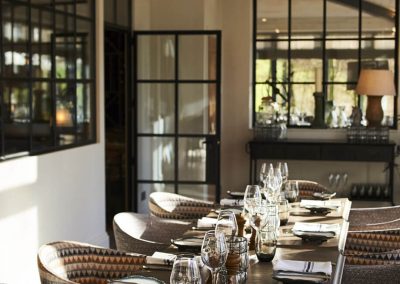 Conservatory

A light-filled private dining located next to Hook, with one long table to seat up to 16 people, a cosy wood burner and its own private terrace.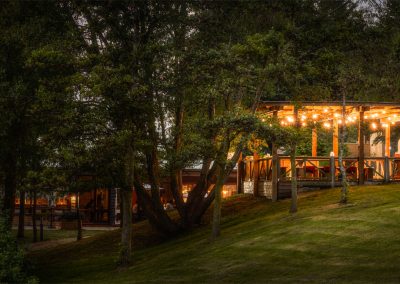 The Deck

A covered outdoor decked area perched on the hillside next to the Lodge, complete with its own woodfired ovens, charcoal grill and bar, it is ideal for barbecue feasts or as a relaxed meeting venue for up to 20 guests.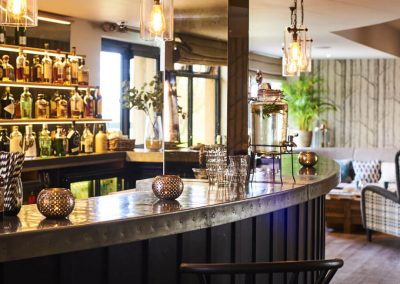 The Bar

The heart of the Lodge, with plentiful comfortable seating, a 360 degree open fireplace, doors to the terrace. There is an adjoining Games Room with a pool table, darts and flat screen TV. Only available on a private basis through exclusive use.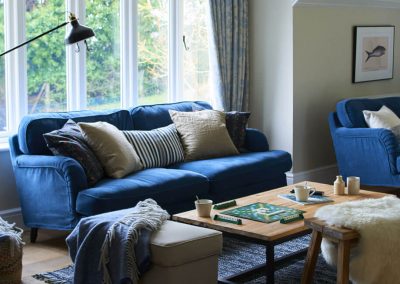 The Farmhouse

A separate building with six bedrooms and its own lounge, can be taken in its entirety for relaxed sofa meetings.